Venezuela opposition asks Dominican president to 'call for respect'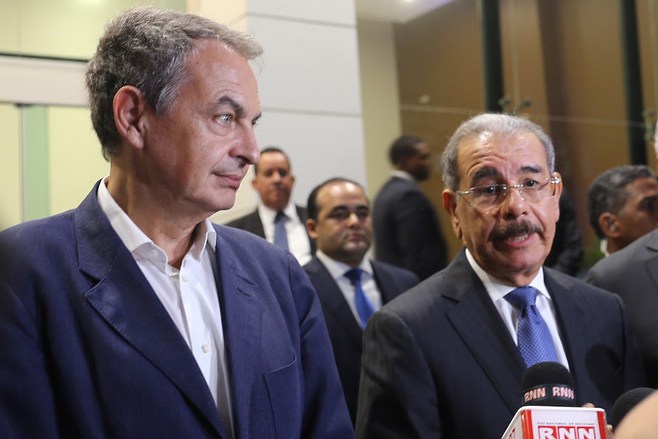 D. Medina, right
Santo Domingo.- Venezuela's Democratic Unity Roundtable (MUD), which groups the main opposition parties on Wed. asked president Danilo Medina, who mediates the talks with that country's government, to call for respect among the parties.
The MUD made the request in a missive sent Tues. to Medina, who tweeted on Wed. afternoon, after the statement by Venezuelan Interior Minister Néstor Reverol, that "rogue" police officer Oscar Perez shot and killed on Monday, was located in part thanks to information from anti-Chavez lawmakers who take part in the talks with the Caracas Govt. representatives in the Dominican Republic.
"During all the hours of work under your auspice, both in the plenary meetings, as in the consultations…, we count on your presence, failing that with your Chancellor, as well as the facilitation. Therefore, we find it unacceptable and so we reject it unless we want to muddy a process that has been carried with so much effort with irresponsible and totally false accusations, uttered by such a senior spokesman of the Government of Venezuela," the MUD said.