On-again off-again Venezuelan talks on again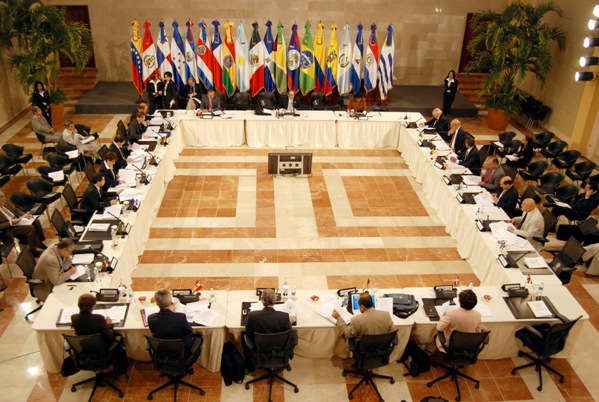 Foreign Ministry, file.
Santo Domingo.- Everything is ready to resume at 2pm the sixth round of the on-again off-again talks between the Venezuelan Government and the opposition in the Foreign Ministry of the Dominican capital, said a source linked to the Presidency quoted by Diario Libre.
The source confirmed that one of the parties is already in the country and the other is expected to arrive around noon.
The two Venezuela rivals had struck a tentative agreement during the last round held in Santo Domingo and then returned to Caracas for "consultations" leading to final approval.
President Danilo Medina, who hosts the talks, said recently he hopes that in the upcoming meeting will be announced a definitive agreement that will bring peace and tranquility to the Venezuelan people.
"We have received confirmation from the delegations of the Government of Venezuela and the opposition participating in the dialogue that they will resume the talks in the early afternoon this Tuesday," the Foreign Ministry said.
Media
Local and foreign media are now accustomed to hearing the Foreign Ministry's statements of "confirmation" before, as the marathon sessions test reporters' patience.