Amnesty International again says the country causes statelessness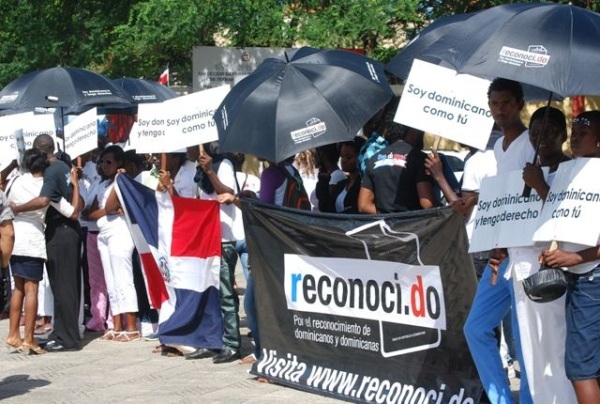 Statelessness: Reconocido Haitian offspring protest at the National Palace.
Santo Domingo.- Dominican Interior and Police minister Carlos Amarante on Fri. rebuffed that there are stateless people descendants of Haitian in the country, as Amnesty International claims in a report published yesterday on the world's human rights  situation.
"We reject the mendacious report and the interventionism of Amnesty International in matters that are our exclusive sovereignty," the official said.
AI reported "little progress in resolving the statelessness crisis" which it affirms "affects tens of thousands of people of Haitian origin born in the Dominican Republic."
The official said the National Immigration Council (CNM) carries out its function and proceeds according to what Dominican immigration laws stipulate.
"We've given all the facilities so that those who abide by Law 169-14 (naturalization norm to provide a solution to people of Haitian origin) could adhere to the procedures and opt for the options it provides," Amarante said.
In previous years, Amnesty International has accused the Dominican Republic of stripping Dominican citizenship from offspring born in the country, of Haitian parents.