After panic from blaze, Govt. to shutter dumps across the country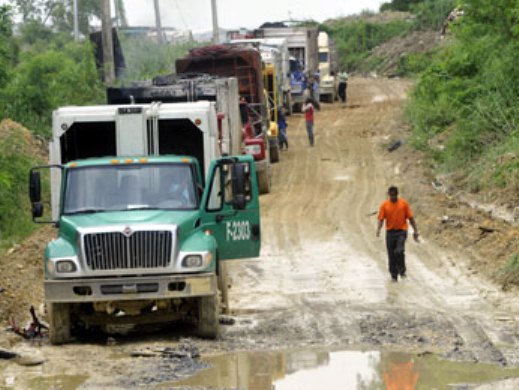 Duquesa
Santo Domingo.- Just days after the blaze at the Duquesa dump panicked Greater Santo Domingo's residents, Environment minister Francisco Dominguez and Dominican Clean Program director Domingo Contreras announced the technical closure, as of June 27, of this dump they affirm are among the world's 50 filthiest.
Dominguez said the process "per se" will start in six months and must conclude definitively in five years. The same provision was taken for the dumps at Puerto Plata, San Pedro de Macoris, Tamboril, Veron and Villa Altagracia.
"The dump of Duquesa does not resist, there is no possibility of conditioning so that it does not represent a danger to society."
"It was mismanaged, all the mechanisms that could allow some type of security in terms of the damage to health that could cause and consequently, the irreversible damage requires an irreversible decision, which is its technical closure, "said Dominguez.
The measure seeks an adequate and secure final disposal of waste in the long term, protection of natural resources and environmental quality and will take four years for dumps in the interior of the country.
He said that the process will involve, gradually, placing pipes for the release of methane, covering with caliche the entire area and reforesting it with trees suitable for that type of land.
In addition, create a kind of ecological park in the field and focus in other areas of landfill.