Family fun as Taiwan flexes naval muscle in Dominican Republic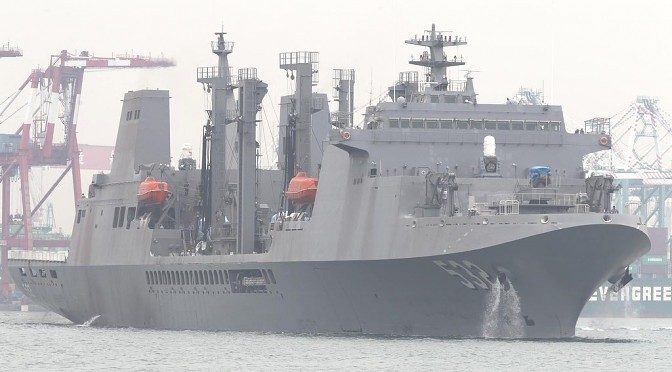 Panshi Fast Combat Support Ship
Santo Domingo.- To bolster friendship and the military and cultural ties between Taiwan and the Dominican Republic, three Taiwanese Navy ships will visit the capital's Don Diego Port at San Souci from April 19 to 21.
The three- ship squadron features the Panshi Fast Combat Support Ship, the frigate Cheng Kung and the frigate Kangding, with an 800-sailor crew including officers and cadets.
The ships' visit forms part of a research tour, military exercises and the exchange of experiences with the Dominican Navy, with which squadron will host two activities open to the public.
The activities on Thursday, 4pm  April 19, include a taekwondo exhibition in Plaza España and on Friday, April 20, 9am to 3:30pm, the Panshi flagship will open its hatches to the public at Don Diego Port.
The naval squadron left Taiwan at the start of March and has visited the Marshall Islands, El Salvador and Nicaragua and plans to continue on to Honduras and Guatemala.
Taiwan ambassador, Valentino Tang, invites everybody to enjoy the activities by the Friendship Squad 2018.
"The visit of these ships is carried out in order to strengthen the bonds of friendship and brotherhood that for 77 years have maintained Taiwan and the Dominican Republic."