Trial delayed in Dominican Republic's 'biggest corruption scandal'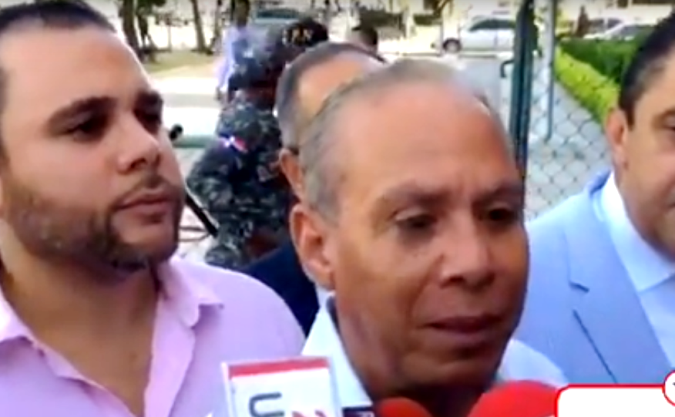 A. Rondon at court today.
Santo Domingo.- Supreme Court Special Instruction judge, Francisco Ortega on Fri. recessed the hearing opened just half an hour earlier on the Justice Ministry's request of a criminal trial against seven defendants in the Odebrecht US$92.0 million graft case.
Subpoenaed to appear before the Supreme Court were businessman and Odebrecht's commercial liaison in the country, Ángel Rondón; senator Tommy Galán; former Public Works minister Víctor Díaz Rúa; the lawyer Conrado Pittaluga, and former senators Andrés Bautista, Jesús Vásquez and Juan Roberto Rodríguez Hernández, and prosecutors.
Given the billions of dollars involved in bribes and ballooned costs of public works, investigative journalist Alicia Ortega on Fri. called the Odebrecht graft case, Dominican Republic's "biggest ever corruption scandal."