City Council rids the coast of trash dragged by rivers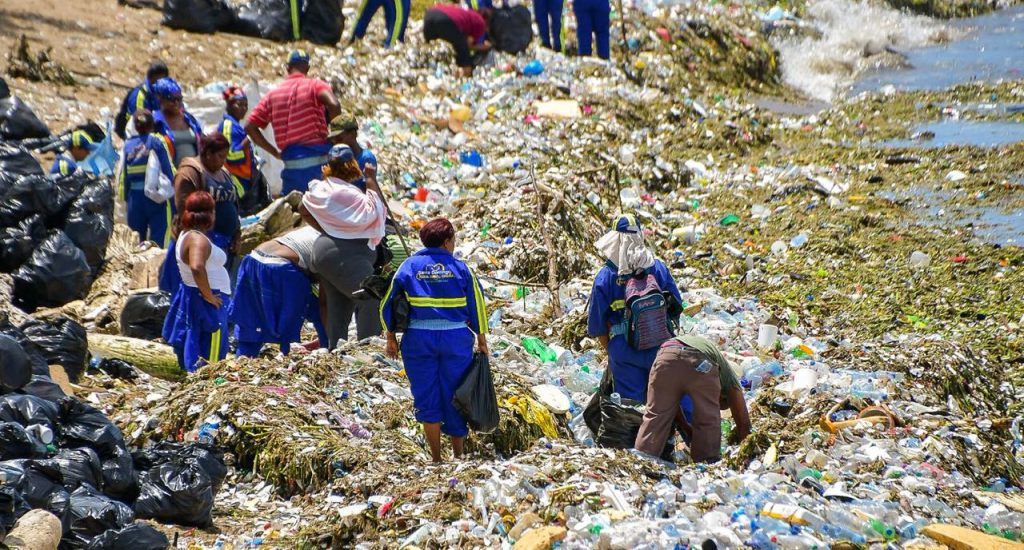 Santo Domingo.- The National District City Council sent several crews of dozens of workers to remove the flotsam from Greater Santo Domingo pushed to the seaside Malecon by the Ozama and Isabela rivers after the tropical storm.
It said the waste had piled under the floating bridge, and dragged to the sea when it was opened for maintenance.
In a statement, the City Council added that once it learned that the trash had accumulated on the seashore, it deployed the personnel needed to remove it and avert the potentially harmful environmental impact.