US recalls its Dominican Republic envoy just hours into the post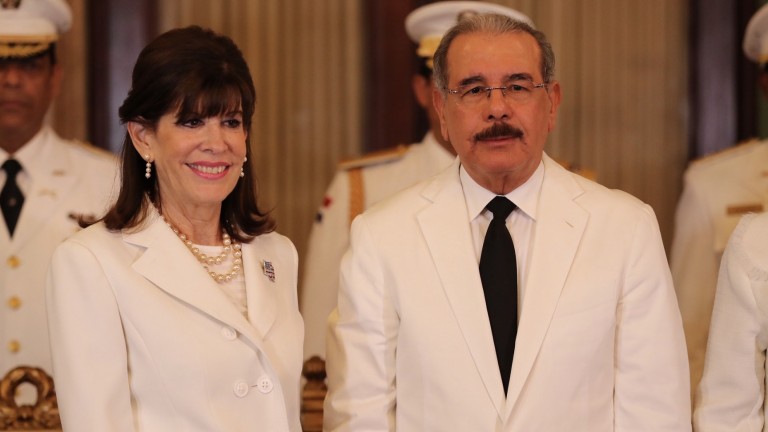 Robin Bernstein, Danilo Medina.
Washington.- The United States on Friday announced the recall of its top diplomats in El Salvador, Dominican Republic and Panama over those countries' decisions to sever ties with Taiwan, Reuters reports.
"Washington has expressed concern over the rising number of countries that have cut diplomatic ties with Taiwan in favor of China," the wire service said.
In Santo Domingo, the news comes just hours after the recently-appointed US envoy Robin Bernstein presented her diplomatic credentials to Dominican president Danilo Medina, and just two days after China's ambassador to the Dominican  Republic, Zhang Run arrived in the Caribbean country.