Barrick Gold pollutes the Caribbean's largest reservoir: locals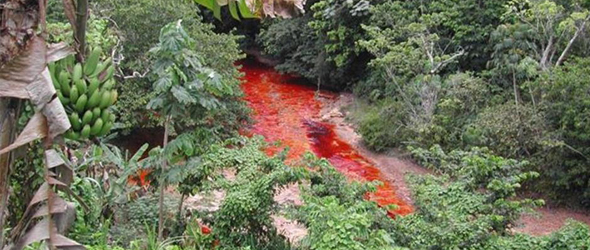 'Tailings' water at Hatillo
Santo Domingo.- The people of Cotui (northeast) warn their pars in  San Juan (west) beware of the promises of Canadian mining company Barrick Gold on mining's impact on the environment, as numerous families of the region have fallen victims of that activity.
"As if all this weren't enough, we don't even have access to the water of our Hatillo Dam, which is the largest freshwater reserve in the Caribbean," they said in a statement.
The Unity Bloc for the Development of Cotuí and Sánchez Ramírez province labeled as a "mirage of mega-mining" the miner's promise that with new technologies they would avoid the negative environmental impact usual for that type of project.
"We cannot even present a study that certifies these conditions because the one ordered by the Health Ministry in 2013 has never been published. We are in distress, because the Government has left us alone in a debate in which our voices are overshadowed by the multi-million dollar machinery of the Canadian mining company Barrick Gold and its large contributions to a deficit-plagued National Budget and the local and national media," they said.
They revealed that the government and Barrick delivery large bottles of water to homes in several communities of Cotuí, due to the mine's pollution.