Medina repeatedly violates the Constitution: People's Verdict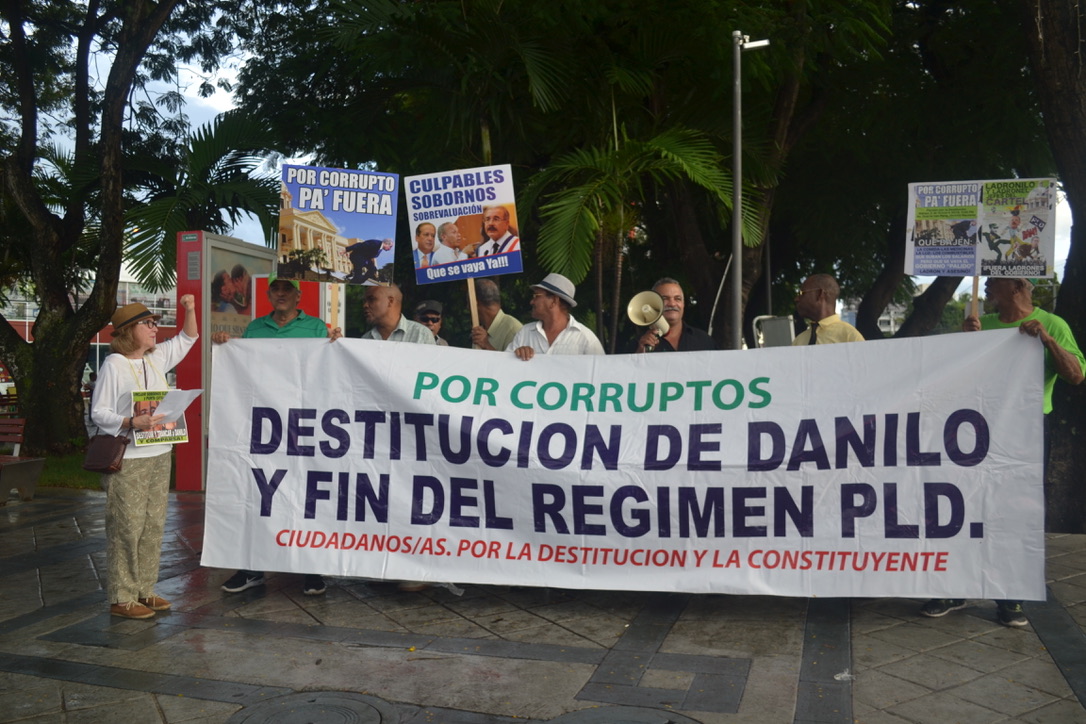 Press Release
Santo Domingo.- In the demonstration held Tues. in the Naco sector of Santo Domingo to mark Constitution Day, the Movement of Citizens for Citizenship and Constituent read the People's Verdict that condemns president Danilo Medina for repeated violation of the Constitution of the Republic, for corruption and for having received illegal financing for the electoral campaign by the Brazilian multinational Odebrecht.
The Popular Verdict that was read during the activity, explains that Danilo Medina has not been tried or convicted despite the many efforts made, because Justice has been kidnapped as well as all State institutions.
"President Danilo Medina has not been submitted to Justice, because he and his Dominican Liberation Party (PLD) have absolute control over all the powers of the State, which has prevented the citizen's claim through institutional and legal channels and massive demonstrations, reach the slightest attention from the estates that could treat the Medina case," says the Movement in an emailed statement.
The People's Verdict was read to the media present, by prominent social communicator and feminist activist Virginia Álvarez in the company of a large group of activists of the Citizens Movement for the Dismissal and the Constituent, challenging the persistent rain that fell this afternoon.
The communicator and representative of the protesters stated that president Danilo Medina has been indicated by the owners and main executives of Odebrecht before the Brazilian courts of justice, of having received money for his electoral campaigns and of having contracted with this company preferential commitments in the adjudication of fundamental works contracts.
She indicated that President Medina tried to exclude his management of the Odebrecht corruption case, taking the file of the construction of the coal plants of Punta Catalina from the judicial process presented before the Dominican justice by the Attorney General's Office.
"Instead of allowing the Punta Catalina project to be investigated by national legal bodies, it created through Decree 6-17, the Research Commission on the Punta Catalina tender during the 2012-2016 period, a figure that does not exist in our legal framework," the activist said.