Four dead, 75 hurt in fiery blast from 'bad practice'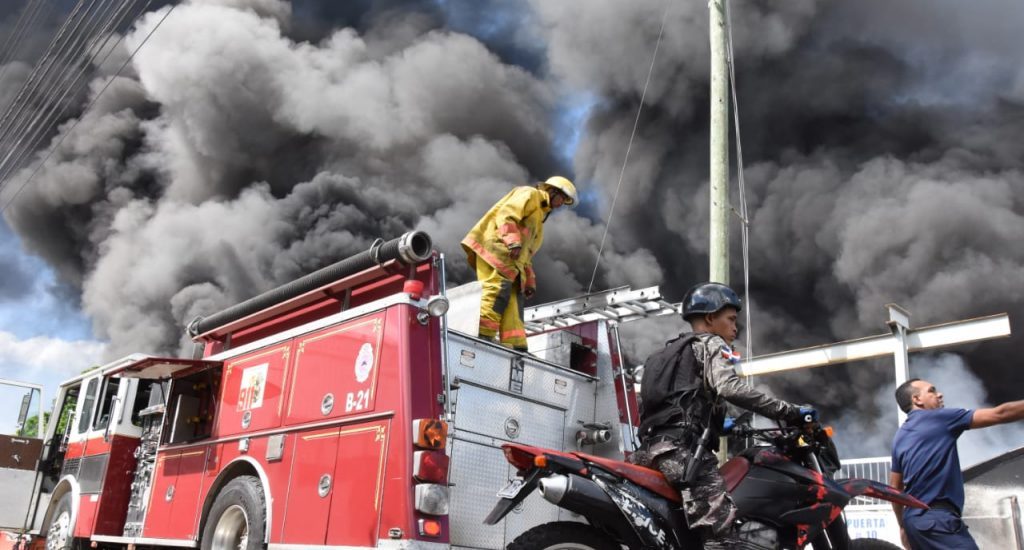 Santo Domingo.- Four fatalities and 75 people injured is the official figure from the explosion and ensuing fire in a factory in the Villas Agricolas district, after "a bad practice" of leaving a boiler leak during refueling of natural gas.
National District Fire Dept. chief Rafael del Rosario Wednesday night said the deadly blaze is still being investigated.
In a press conference the official said three men and one woman died in the fire.
One of the men who died was Claudio Hernández Jiménez, whereas the other three people have yet to be identified.
Del Rosario said how the fuel leak occurred is still being determined.
"Once the transfer was made (of the gas) to deposit it in the factory there was an escape of the gas in the air, this was lodged in a place and went to the point of ignition where the boiler was. It was a bad practice to leave the boiler running and there was a detonation and the event occurred."