Perilous trips continue; US Coast Guard nabs 35 Dominican boatpeople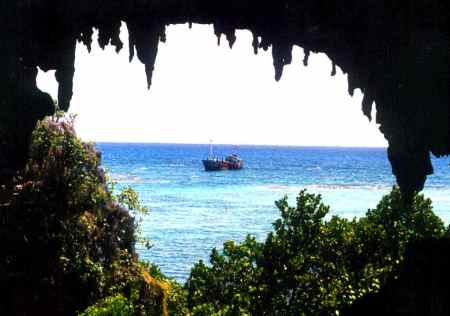 Boatpeople near Mona island, File
San Juan.- The United States Coast Guard on Thurs. said it intercepted a boat with aboard and 4 kilos of heroin around 34 miles (55 kilometers) near Desecheo, a barren islet west of Puerto Rico, EFE reports.
It said the vessel was spotted by a Coast Guard plane, which sent  a patrol to the area to detain the boatpeople and seize the heroin that had been hurled overboard in several packages.
In a statement the Coast Guard added that 27 of the immigrants were repatriated to the Dominican Republic last Thursday, while the remaining eight were escorted to the US Justice Department offices for possible prosecution.