General's murder prompts National Police shuffle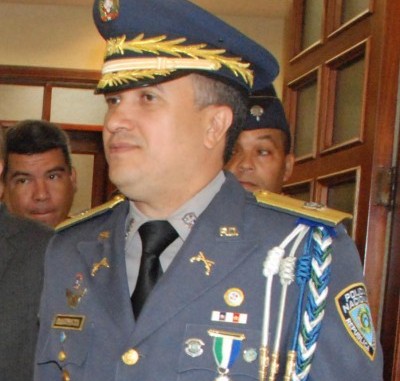 N. Bautista. File.
Santo Domingo..- National Police director Ney Aldrin Bautista, on Wed. continued making changes in various departments and replaced Juan Brown Pérez as South Central Region commander, just days after he remarked "I regret the surrender" of the main suspect in the shooting death of Police Gen. Daniel Ramos.
Brown's statement was widely interpreted as favoring an extra-judicial execution of Rafael Diaz 'Buche,' arrested along with three other suspects on charges of murder and drug trafficking.
The National Police however labeled the changes as "routine," despite the uproar over the murder in southern Bani.