Tree cutters take advantage of blight to steal pines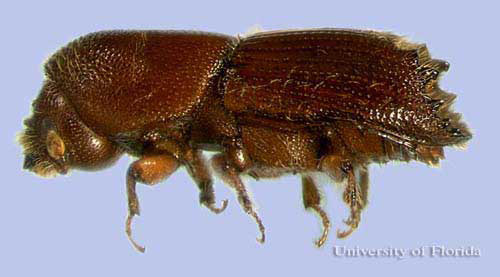 San Jose de las Matas, Dom. Rep.- The Chopper Beetle (Isp Calligraphus) plague which currently ravages pine forests in the Cordillera Central range, is prompting poachers to cut down hundreds of trees, according to locals quoted by Diario Libre.
They say the tree-cutters take advantage of the Environment Ministry's program to clear the plants sickened by the blight.
Leonardo Jáquez trucks are frequently seen loaded with trunks heading to the sawmills in the area.
"So far the blight has not reached this area and these trucks have been hauling wood out of these plantations for several days," said Jáquez, who lives in the nearby village, Los Montones.