Dominican Republic boasts its first certified biodegradable plastics producer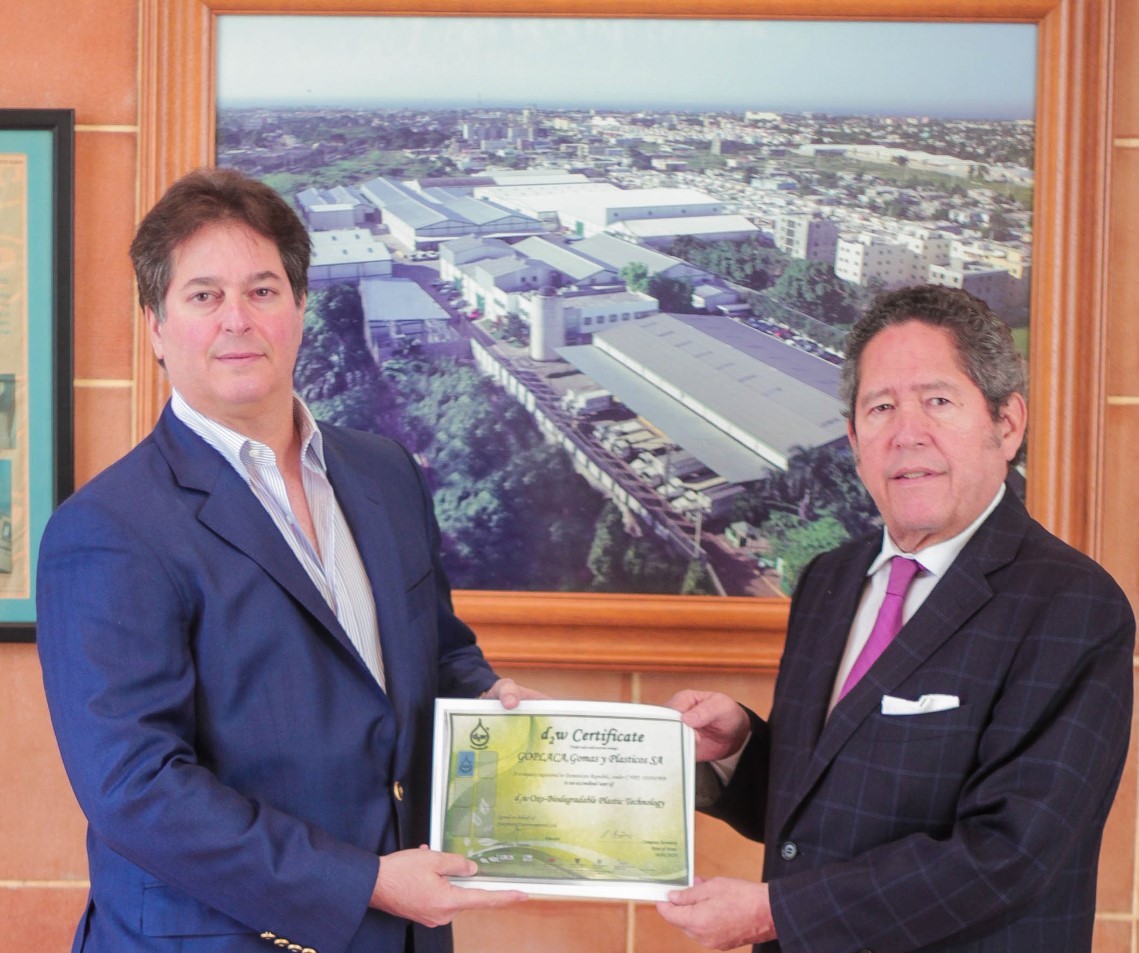 Erik Di Carlo, Fernando González N.
Santo Domingo.- The Dominican factory Gomas y Plásticos (GOPLACA) was certified by the British company Symphony Environmental as Dominican Republic's first producer of biodegradable plastic films using the d2w additive, a technology that converts those materials into biomass and in water, preventing them from becoming solid waste pollutants.
The British company's local representative Fernando González Nicolás, handed the first accreditation to GOPLACA vice-president, Erik Di Carlo, at its plant located in Santo Domingo Este.
González Nicolás stressed that biodegradation is a practical and economical solution to reduce plastic pollutants. "Totally eliminating plastics would be a task that is practically impossible due to how useful plastics are in modern society."
He added that Symphony Environmental has a recognized technology that not only biodegrades plastics but also controls the period of time in which it is desired to biodegrade the plastic depending on the formulation used.
For his part, Di Carlo said that GOPLACA feels great satisfaction to be the first Dominican plastics manufacturer to be certified with this technology by Symphony and in this way to be able to assist its customers to contribute to the reduction of pollution produced by plastics locally as well as regionally.
Symphony Environmental is a British company world leader in the development of additives for the biodegradation of plastics.
GOPLACA is a prominent Dominican plastics manufacturer that supplies the local market and the Caribbean area with all types of plastic