Official denies that Puerto Rican gang has taken root in Dominican territory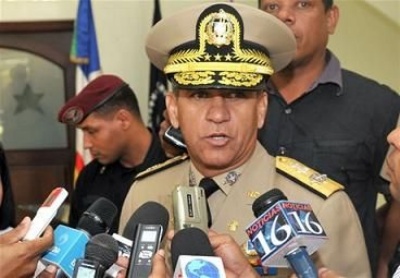 Santo Domingo.-  National Investigations Department (DNI) director Sigfrido Pared on Fri. said Dominican authorities don't have any kind of alert from Puerto Rico on the presence of members of an alleged drug gang that has taken root in Dominican territory.
"These are really the cases that occur and many times some neighboring countries that do not alert other nations provoke this type of evasion on the part of those who commit, in this case the crime, they say that they are supposedly in the Dominican Republic. For our part we do not know who the members of that band are," he said.
However, Pared noted that National Drugd Control Directorate (DNCD) president Félix Alburquerque, is going to ask Puerto Rican authorities to identify all the members of the alleged gang that calls themselves the FARC of Puerto Rico, "so that if true to arrest them and hand them over to Puerto Rican authorities."