12 Dominican boatpeople arrested trying to reach Puerto Rico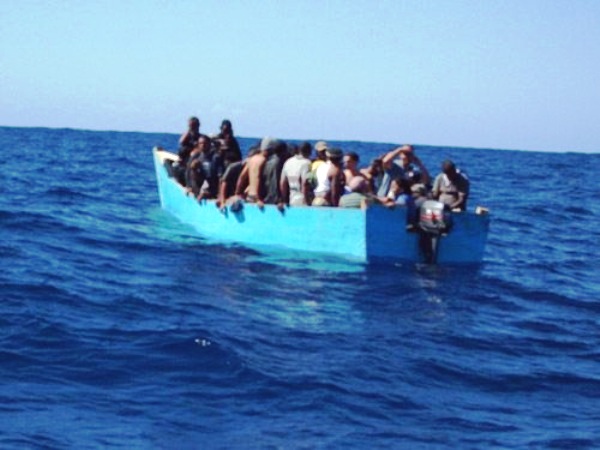 File.
AGUADILLA, Puerto Rico -U.S. Customs and Border Protection and Puerto Rico Police Department Joint Forces of Rapid Action (FURA) agents, apprehended on Tuesday 12 aliens from the Dominican Republic that attempted to reach the city of Mayaguez, Puerto Rico.
"US Border Patrol Agents work closely with our law enforcement partners and the community in order to place assets in strategic locations around Puerto Rico and the US Virgin Islands," stated Xavier Morales, Ramey Sector<https://www.cbp.gov/border-security/along-us-borders/border-patrol-sectors/ramey-sector-aguadilla-puerto-rico> Chief Patrol Agent in Aguadilla. "Our agents work 24 hours guarding our borders against all threats."
Shortly after midnight, a CBP Air and Marine Operations DHC- 8 Marine Patrol Aircraft <https://www.cbp.gov/border-security/air-sea/aircraft-and-marine-vessels> observed a "yola" type vessel with a group of persons onboard, five nautical miles from Mayaguez, Puerto Rico, contacting and assisting a FURA marine unit to intercept.
Border Patrol agents interviewed the twelve aliens (10 adult males and 2 adult females), all claiming citizenship from the Dominican Republic illegally present in the United States.
The agents arrested and transported the twelve illegal aliens to Ramey Border Patrol Station for processing and disposition.
"I would like to invite our community to continue to get involved and if you see something, say something…call us. We all live on this awesome island and it is our shared responsibility to keep it safe for all," added Chief Morales.