Trump to talk Venezuela with Dominican Republic, other Caribbean leaders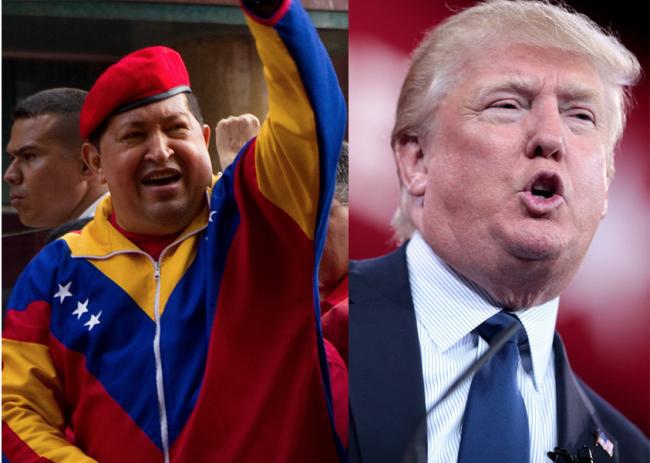 PetroCaribe founder Hugo Chavez, Donald Trump.
Washington DC.- US President, Donald Trump, will on Friday meet in Florida, with the leaders of five Caribbean countries with which he will address, among other issues, the crisis in Venezuela, the White House announced Tuesday.
Trump will meet with the leaders of the Bahamas, Saint Lucia, Jamaica, Haiti and the Dominican Republic, at his Mar-a-Lago mansion in West Palm Beach.
The US president "will use this meeting as an opportunity to thank these countries for their support for peace and democracy in Venezuela."
Venezuela has had some political influence over those countries in the last decade through the Petrocaribe alliance, with which the five receive Venezuelan oil under soft financing conditions.
The Bahamas, Haiti and the Dominican Republic, however, are part of the fifty countries in the world that, led by the United States, have recognized Venezuelan opposition leader Juan Guaidó as legitimate president in Caracas.
Saint Lucia and Jamaica, for their part, defend the principle of noninterference in Venezuela, for which they continue to recognize Nicolás Maduro's Government.
In addition to the Venezuela crisis, Trump also wants to talk about "strengthening security cooperation and confront China's predatory economic practices."