Relatives report the disappearance of medical student of the UASD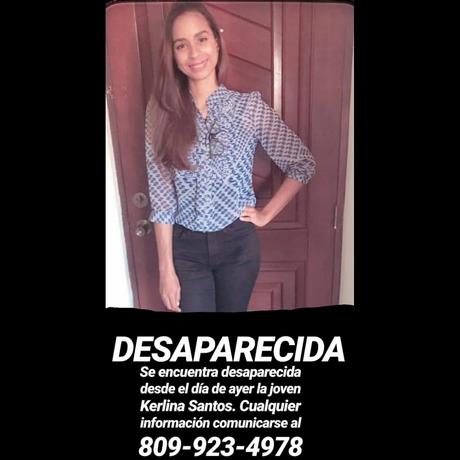 MISSING: Kerlin Esther Santos, 25
Relatives announced the disappearance of a medical student from the Autonomous University of Santo Domingo (UASD), who left at noon on Wednesday from her residence in Los Alcarrizos.
They indicated that Kerlin Esther Santos, 25, left for the UASD where she would take a diploma, and they have not had any trace of her since.
The student boarded a motorcycle that would take her to the María Montez subway station, located at Kilometer 9 of the Duarte highway. The driver said that he left her at this destination.
Although lodging a missing report with the Police requires a period of 24 hours of the disappearance, from early hours of Thursday, relatives began to broadcast photographs and telephone numbers for the public to report any information. These numbers are 809-923-4978, 809-271-0627; 809-409-0200 and 849-861-0153.