Fire affects Laguna de Mallen protected area in SPM; Evacuate families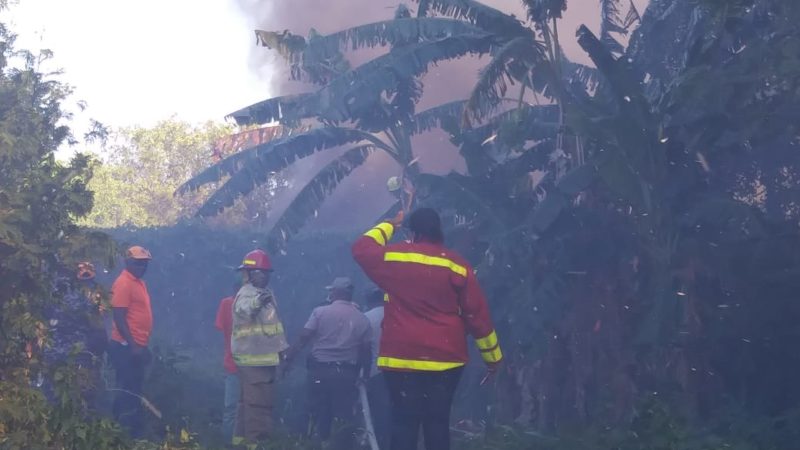 Laguna de Mallen fire still burning
San Pedro de Macorís.- Brigades of the Fire Department, the Civil Defense, and the National Police are working to put out a fire that is currently consuming the entire area of ​​the Mallen Lagoon, a protected area, which threatens to spread to the area frank industrial.
The fire started several hours ago and in order for the units to get closer, they had to enter the free zone where they made a hole in a huge wall near the industrial park.
This is a very wooded area, a situation that does not allow firefighters easy access, so they have had to leave the trucks at a great distance and from there take the water through the margueras.
Consuelo's firefighters have joined forces to try to prevent it from entering the industrial park.
Leading the work are the regional director of Civil Defense, Pablo Polanco and the director of the Southeast Regional National Police, General Juan Gerónimo Brown Peña.
Pablo Polanco said that the smoke has had a considerable effect on the residents of the Pedro Justo Carrión neighborhood, so they had to evacuate numerous families.
Still, at four in the afternoon, the units continued working to try to put out the fire whose origin remains unknown.
The Union of Truck drivers and the social plan of Senator José Hazim Frappier were integrated by providing tankers fully loaded with water, in addition, the local council and the State Sugar Council (CEA) made heavy equipment available for the required tasks.