Thursday and Good Friday: nine dead and 15 injured in traffic accidents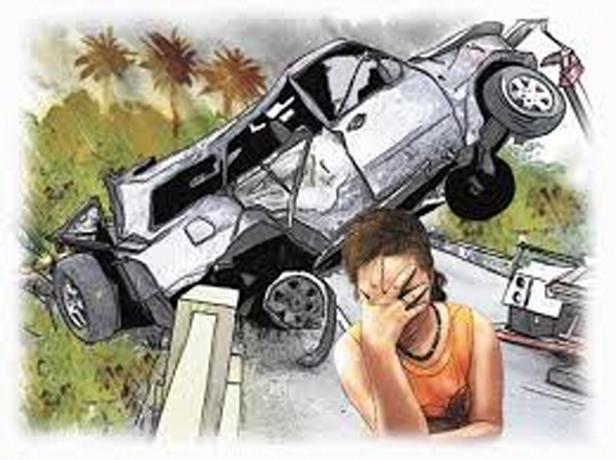 Traffic fatalities mar holy holidays
During Thursday and Good Friday alone reports of nine deaths and at least 15 injured in different parts of the country, as the result of traffic accidents. Most of them occurred on motorcycles and in areas of the southern region of the country.
The most recent victim is a five-year-old girl who died in a crash in the Maizal-Cruce, Valverde province.
A report from Noticias Sin reports that the minor Taribia Jiménez died and three other people identified as injured were Ramón Mercado, Loyda Mercado, and Ángel José Jiménez.
While the early morning of this Holy Friday, Gabriel Marcelo Mejía, 25, died from an impacted with an SUV while riding a motorcycle with his girlfriend, Dayana Patrocino, 22, in the municipal district Nizao-las Auyamas, in San José of Ocoa.
Dayana Patrocino was hospitalized and her health is stable.
In the same southern province, three other people were injured when the motorcycles on which they rode crashed.
Holy Thursday
Alismal Esmelin Pérez and Yeraldina Mercedes Rojo, mother and daughter respectively, died in an accident that occurred via Baní-Azua. Both were natives in Higüey.
The mother and an aunt of the journalist Carlos Julio Feliz also received minor fractures in this accident when they were going to Santo Domingo from Pedernales.
In another accident, which occurred on the Baní-San Cristóbal highway, a motorcyclist known as José Alberto Cordero died.
Also, two national policemen died when their motorcycle collided with a vehicle in Santiago. The agents were identified as Álvaro Pozo Mesa and Luis Andújar.
On the Duarte highway, the couple Santos Olivo Hidalgo and Josefina Cristina Durán Queliz died, in an accident registered at kilometer 59.
Also on Holy Thursday, five people, including three adults and two minors, were injured when the vehicle in which they were traveling on the Duarte highway slid out of control.