They affirm dialogue looks for solution to case landfill of Puerto Plata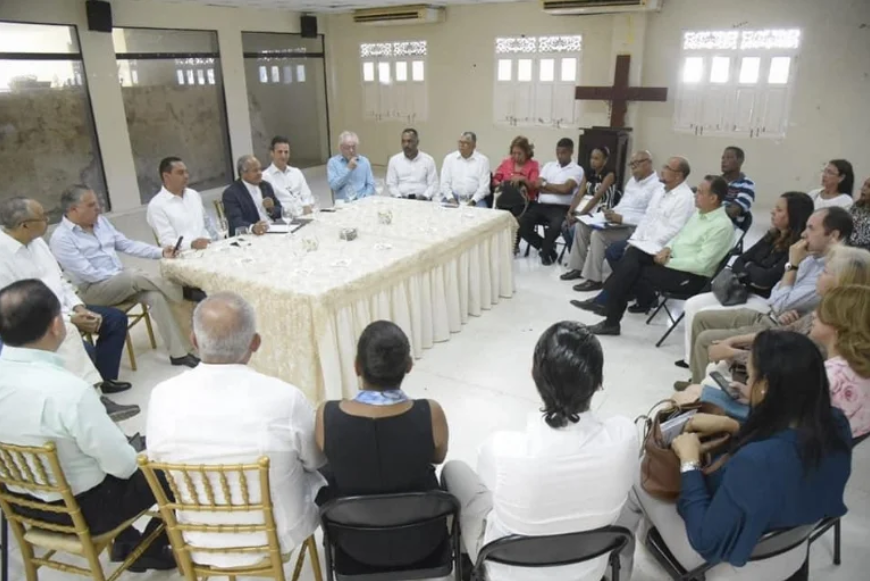 PUERTO PLATA.- The realization of an open town hall and the formation of a Follow-up Commission were the decisions approved during the dialogue held by the participants in the convocation made by Mayor Walter Musa, which took place in the bishopric of Puerto Plata.
The objective was to resolve the dispute arising around the construction of a dry landfill in the community of Maggiolo.
"In this Bishopric representatives of different institutions have been talking during the meeting held on Wednesday, April 24, 2019, at the request of Mayor Musa to seek a solution to the management of garbage and waste in the municipality of Puerto Plata," said the priest in a summarized manner, the approved agreements.
The bishop explained at the end of the meeting that the emissaries of the present sectors were heard expressing their points of view and positions, and then reaching a consensus.