Director of Border Development Miguel Bejarán delivers check for RD $ 120 thousand towards surgery of a young lady in Montecristi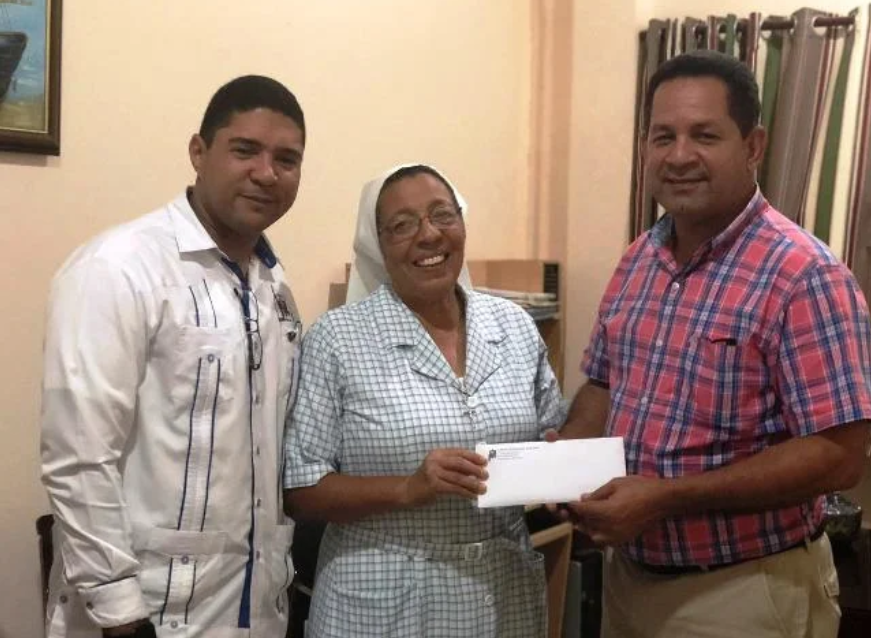 Border Development Director Miguel Bejarán delivers check for RD $ 120 thousand
San Fernando de Montecristi.-The General Director of Border Development (DGDF), Ing. Miguel-Tito-Bejarán delivered a contribution of 120 thousand pesos to pay for a surgical procedure for the young Elizabeth Lombert Núñez, who suffers from the disease of "syringomyelia", or spinal cord disorder.
Bejarán thanked God for providing the help and indicated that with this he fulfills what he had offered through the institution he directs, during a telephone radio marathon carried out for the benefit of Lombert Núñez, who resides in the municipality of San Fernando de Montecristi and will be submitted to surgical intervention in a specialized health center in Spain.
The official said that it is the interest and priority of the government of President Danilo Medina to bring solutions to the problems of the inhabitants of the border provinces and the country.
Upon receiving the contribution, the director of the San Jose de Montecristi School, Ronald Diaz and the Superior of the Mercedarian Sisters of Charity, Sr. Reina Ulloa thanked the gesture of detachment of the engineer Miguel Bejarán and the General Directorate of Border Development, with the significant contribution to make it possible for young Elizabeth Lombert Núñez to undergo this medical process and recover her health.