Miami Herald sees 'striking' Trump-Maduro link in Dominican resort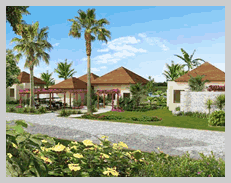 Cap Cana
Miami.- The Trump organization sold land in the Dominican Republic in 2015 to a Costa Rican company linked to Venezuelans closely associated with Diosdado Cabello, number two in the Chavez bloc and a target of US Govt. sanctions, the Miami Herald reported Tuesday.
The newspaper quoted judicial files on the operation realized before Donald Trump was president, and indicates that "there is no evidence that the Trump Organization incurred in some illegality."
It notes however that the sale is striking today, given that Trump is confronting Nicolás Maduro and accusing the previous US administrations of doing nothing to prevent the Chavistas from taking power in Venezuela.
Trump does not recognize Maduro as president of Venezuela and was the first president to support Juan Guaidó, head of the National Assembly, when, invoking the Constitution, he proclaimed himself interim president last January.
The transaction for the land in Dominican Republic's Cap Cana (east) development took place on April 2015, two months before Trump announced that he was running for president.