Temperature rises to 36.2 (97F) degrees in some provinces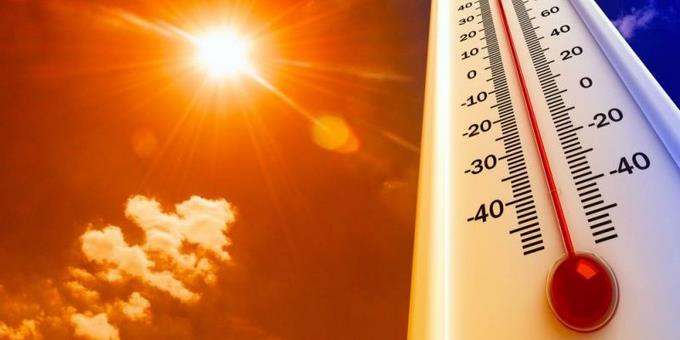 Feeling hot, hot, hot!
The Dominican Republic registers high temperatures, which oscillate between 33 to 36.2 degrees Celsius (91-97F–), according to the reports of the National Office of Meteorology (Onamet).
Among the provinces where temperatures have become warmer are Santiago, La Vega, San Juan, Santiago Rodriguez, and Santo Domingo, where temperatures have reached up to 36.2 degrees, reported the meteorologist, Jesus Beltre.
"The heat will continue, because it is typical of the time, given that we have southeast wind, which transports heat," added the expert.
Santiago de los Caballeros records temperatures of 36 degrees Celsius, La Vega 35.8, while in Greater Santo Domingo the values ​​have remained at 33.5.
While Monte Cristi reached temperatures of 35 this week, San Juan de la Maguana 36 and Jimaní municipality 36.2 degrees Celsius.
Beltre said that most of the towns that make up the provinces of the country, recorded high temperatures and among them cited Loma e Cabrera where this week temps rose to 36 degrees.
Rainfall will occur
In the provinces of El Seibo, Monte Plata, Hato Mayor, Dajabón and Santiago Rodríguez there have been considerable rains throughout this week.
For today Onamet predicted that the scattered showers will follow because of a trough, which will also produce thunderstorms and gusts of wind towards the northwest, north, northeast, southeast, Central Mountain range and the border area, mainly in the late and early evening. Beltre reported that for today, especially in Santo Domingo Norte, some showers will occur in the afternoon.
"This weekend the rains return again to the regions mentioned," he said.