Outspoken bishop says the people are fed up with reelection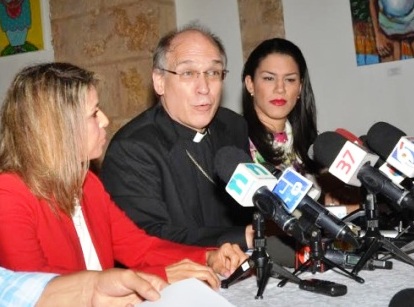 V. Masalles. File
Santo Domingo.- Baní Diocese bishop Víctor Masalles on Mon. said the people are fed up with "proselytism" and for over a year haven't heard a response from the Executive Branch regarding a possible reelection.
"The people are fed up with proselytism, we have a year and a half waiting to know if the president is going or not, what are we doing? Why don't we have clear rules? Why do we always want to change the rules? Why do we always want to do things according to what is right for us at that moment?," Masalles said after a Mothers' Day mass in Puerta del Cielo cemetery.
The outspoken prelate also noted that some "organized" countries tend to have "clear" rules, in relation to that type of political decisions.
"In the United States and the other countries where things are organized, the rules are clear and things are being complied with, nothing more."