US agents seize 6 smoke grenades from Dominican-bound passenger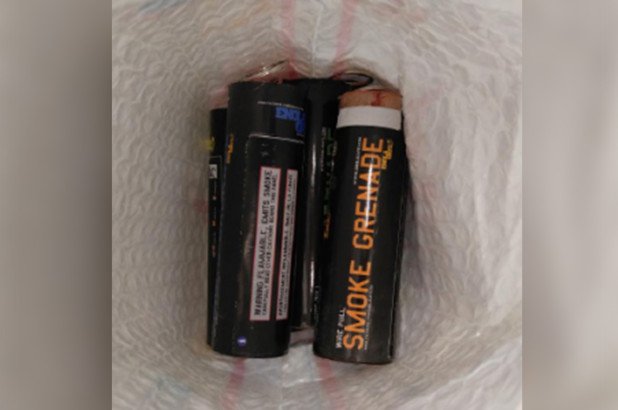 Newark, New Jersey. – Transportation Security Administration (TSA) personnel on Sun. discovered six smoke grenades in a passenger's hand luggage when attempting to fly to the Dominican Republic from Newark Liberty International Airport.
An agent removed the bag from X-ray control after seeing something unusual last Sunday, and found the grenades carefully wrapped in bubble wrap.
Though not illegal, to carry such a device on a plane is forbidden because they could fill the cabin with smoke, said TSA's federal security deputy director, Christopher Murgia.
The passenger handed the grenades to a person who was not going to travel and boarded.