A 2nd police general linked to the sexual abuse of a minor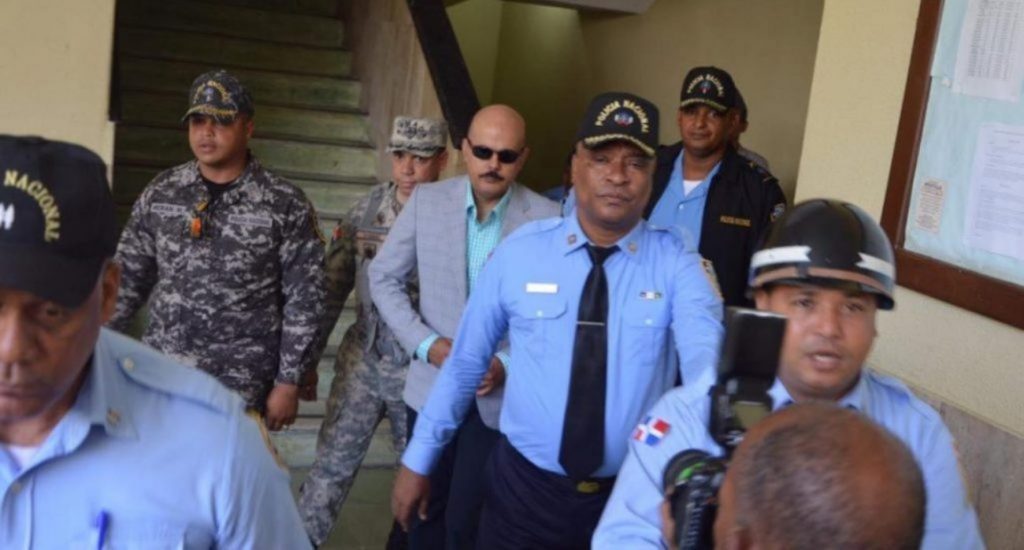 José Alejandro Acosta Castellanos, dark glasses
Santo Domingo.- The National Police on Tue. said it will not refer to the complaint of psychological duress on a minor that was filed against its deputy director, Brig. Gen., Neivi Luis Pérez Sánchez.
"Regarding that complaint that was filed against the general and other members of the institution, we are not going to refer to the case thus far. We will respect due process. We are going to wait for the Justice Ministry to carry out the investigation procedures and immediately we will take a position that will be made known to the media," said Police spokesman Frank Félix Durán.
The complaint filed by María del Carmen Hernández, 17, accuses Pérez Sánchez of violating the Protection of Minors Law.
The main suspects, Police Brig. Gen. José Acosta Castellanos and Col. Piña Bautista, are accused of abusing a minor and face 10 years in prison if convicted.