Dominican Republic adds 10 deaths from dengue and 6,383 probable cases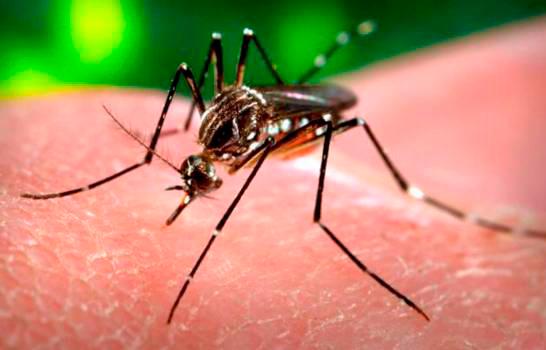 The Aedes aegypti mosquito
The most affected regions, with incidence rates exceeding 450 infections per 100,000 inhabitants, are Independencia and Barahona, both in the southwest of the country
The Dominican Republic counts 10 deaths from dengue and 6,383 cases of possible infections, while the disease continues to expand throughout the country, according to the Ministry of Public Health on Thursday.
The latest medical bulletin of the Ministry, published today, warned that 27 of the 32 provinces of the Dominican Republic are on alert, representing five more regions than a week ago.
In week 30, from July 21 to 27, 723 new cases of dengue were reported and in the last four weeks, 2,509 possible infections are accumulated, more than half of which correspond to children under 15 years of age.
75% of the cases analyzed in the laboratory have tested positive for dengue virus, which is transmitted by the bite of the Aedes aegypti mosquito.
"During this period, the disease maintains a higher than expected increase compared to the same period in the last five years," said the bulletin.
The most affected regions, Independencia and Barahona have incidence rates exceeding 450 infections per 100,000 inhabitants, are both in the southwest of the country.
Last Tuesday, the Minister of Health, Rafael Sánchez Cárdenas, confirmed the death of the ninth fatal victim of dengue, to which a tenth has been added in today's bulletin.
Sánchez Cárdenas revealed that health authorities have "audited" 21 deaths of patients with dengue symptoms, although until that moment they had only confirmed that dengue virus was present in nine of those deceased.
The Dominican Republic records an increase in dengue cases of 882% compared to 2018, the year in which the incidence rate was very low, of 10.98 cases per 100,000 inhabitants, and only one fatality was registered.
The incidence of dengue usually increases in the summer months, which coincide with the wettest season in the Caribbean, which facilitates the proliferation of the transmitting mosquito.
In recent weeks, the Ministry of Health has implemented a series of measures to prevent the spread of dengue, such as fumigation in homes, training of hospital staff and the removal of scrap, trash, and empty containers which can serve as a breeding ground for the mosquito.
In 2015, the last year with a high incidence of the disease in the Dominican Republic, 103 deaths and 16,871 infections were recorded.