Dominican Republic and Haiti work together to design strategy to prevent cocoa cultivation disease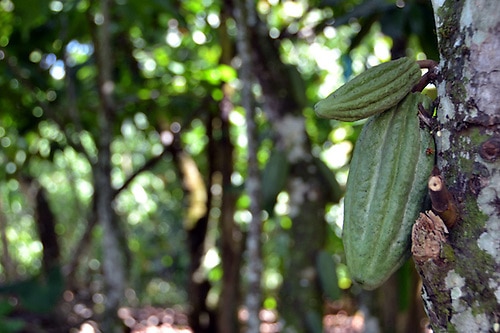 Santo Domingo, Dominican Republic (EFE) .- The Dominican Republic and Haiti, together with representatives of the private sector of both countries, work on the definition and application of a common strategy to prevent the occurrence of moniliasis, a disease that attacks the crop of cocoa
This initiative is coordinated by the Directorate-General for Multilateral Cooperation (Digecoom) and the offices of the National Computer of the European Funds for Development of the two nations.
Although so far there is no report of the presence of the disease in both countries, which could put the economy of the cocoa subsector at risk, there is a real threat, because this disease has been present in Jamaica since 2015, where it is causing serious damage, explained in a press release Antonio Vargas Hernández, general director of Digecoom and national computer of the European Funds for Development of the Dominican Republic.
"The alert on the threat of the monilia forces the authorities, the producers and the different sectors linked to its commercialization and the population in general, to be on the lookout to detect any symptoms of its appearance," he said.
Vargas stressed that cocoa is a key crop for both countries and that in the case of the Dominican Republic, its export generates significant income and is of great social impact since dozens of families from the northeast region live from its cultivation.
The official offered his statements by speaking at the "Binational Meeting for the Validation of the Moniliasis Prevention Strategy and Emergency Protocol" of the two nations.
The activity, organized by Caribbean Export, also included Herve Philippe, technical advisor of the Office of the National Computer of Haiti; José Villagra, from the local office of the European Union, and Reynaldo Ferreiras, director of the Cocoa department of the Dominican Ministry of Agriculture.
Also, Cleome Abel, representative of the Ministry of Agriculture, Natural Resources and Rural Development of Haiti; Kim Sassine, executive director of the Chamber of Commerce and Industry of that nation, and Idelfonso Medina, executive vice president of DR Cocoa Foundation, as well as specialists in the field.