Four cops hurt as family demands 'inheritance' in the billions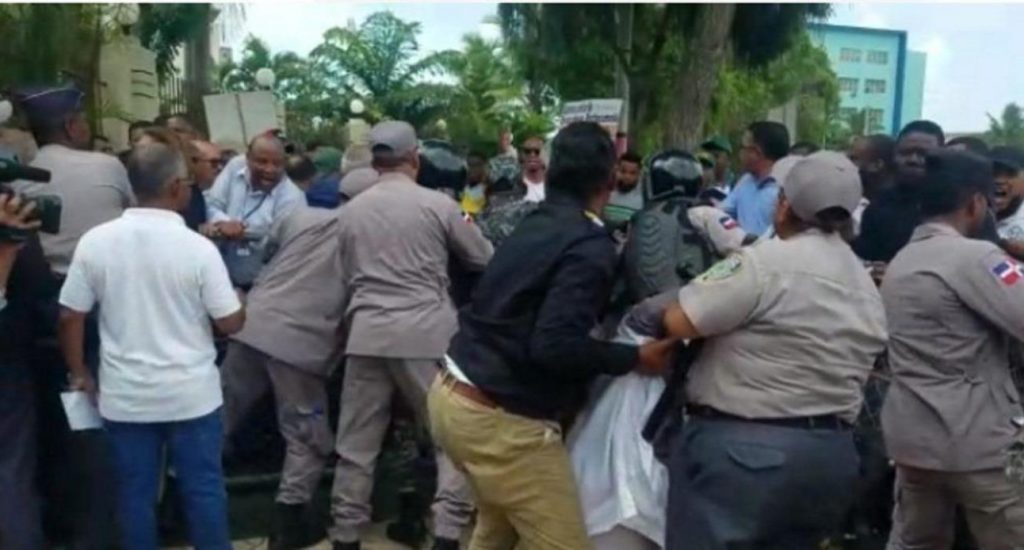 Santo Domingo.– Four police officers were injured Wed. when alleged members of the Rosario family hurled stones during a protest to demand a supposed inheritance in the billions of dollars.
The injured included a Lt. Colonel who were taken to different health centers.
There was one arrest.
According to Police, the protest started peacefully but without permits until 11:50am Tuesday, near the National Palace, but they spread to adjacent streets trying to penetrate the fence. "Then, the protesters began throwing stones and bottles, managing to impact the police."