Police and City Council manage help for women with disabilities who begged aggressively for money on the streets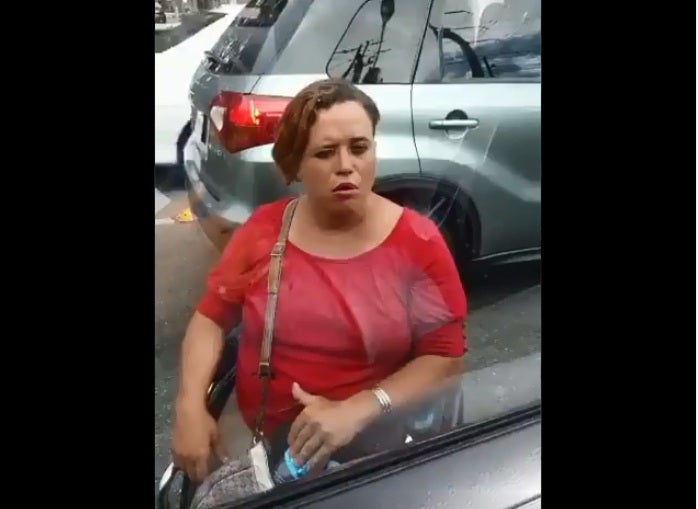 Belkis apologized to those who were affected by her actions.
SANTO DOMINGO.-Mrs. Belkis Margarita Jiménez, who was arrested after being denounced through social networks for aggressively asking money from the drivers of Abraham Lincoln Avenue and John F. Kennedy, National District, was released this Friday after apologizing for her behavior.
National Police spokesman, Colonel Frank Félix Duran Mejía, reported that there is no formal complaint against Mrs. Margarita Jiménez, so due to her health and economic condition, it is appropriate to provide help for her reintegration into society. Therefore, she will receive help from the National District City Council that offered to help her.
Meanwhile, Belkis tearfully apologized to those who were affected by her actions; in addition, she said that, despite what happened, she received good treatment from the commanders of the Regional Directorate of the District (Z-45), who from the outset had her in their custody.
Then, the woman was handed over to the authorities of the City Council of the National District (ADN), represented by Mrs. Viviana Riveiro, who is General Secretary of that institution, to be evaluated and take her to the National Disability Council in order to teach her a trade that would allow her to overcome her adversity and earn a living with honesty.
We remind that, in accordance with the law, complaints should be made in the "Citizen Service Center," or if you are witness to any event that puts the tranquility of your community at risk, report it on our mobile application, "TuPoliciApp RD", through photos, videos or text.