UN tours Haiti border with DR high commanders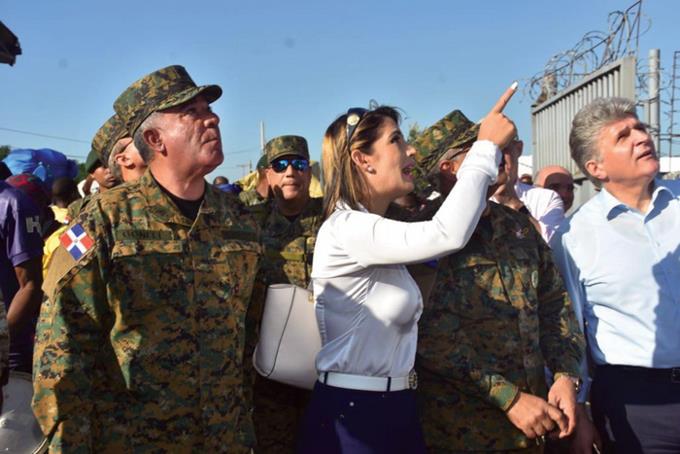 High military leaders of the country and representatives of the UN during the tour yesterday along the border with Dajabón. VÍCTOR RAMÍREZ / DAILY LIST
Important officials of the United Nations Organization and the country's high military command visited this province yesterday, where they inspected the operation of the binational market, other spaces and then the free zone of Juana Méndez, in Haiti.
The visitors, representatives of the international organization, received explanations on the operation of the market by the organizers of the same and observed the exchange between Haitians and the merchants of the country.
Next to them were the Minister of Defense, Lieutenant General Rubén Dario Paulino Sem; the head of the Army of the Dominican Republic, Estanislao Gonell Estévez, and other senior military officers.
Among the UN representatives who visited the border area were Miroslav Jenca, deputy secretary-general of that agency for Europe, Central Asia and the Americas; William Gardner, advisor to the Department of Political Affairs; Mauricio Ramírez Villegas, United Nations resident coordinating advisor for the Dominican Republic, and Denisse Cabral, official of the Ministry of Foreign Affairs of the country.
After the tour in Dajabón, the commissioners crossed to Juana Méndez, to the free industrial zone Codevi, directed by Fernando Aníbal Capellán, who received them and offered information on the operation of this business consortium.