All Dominican crews stuck on cruise ships abroad are back home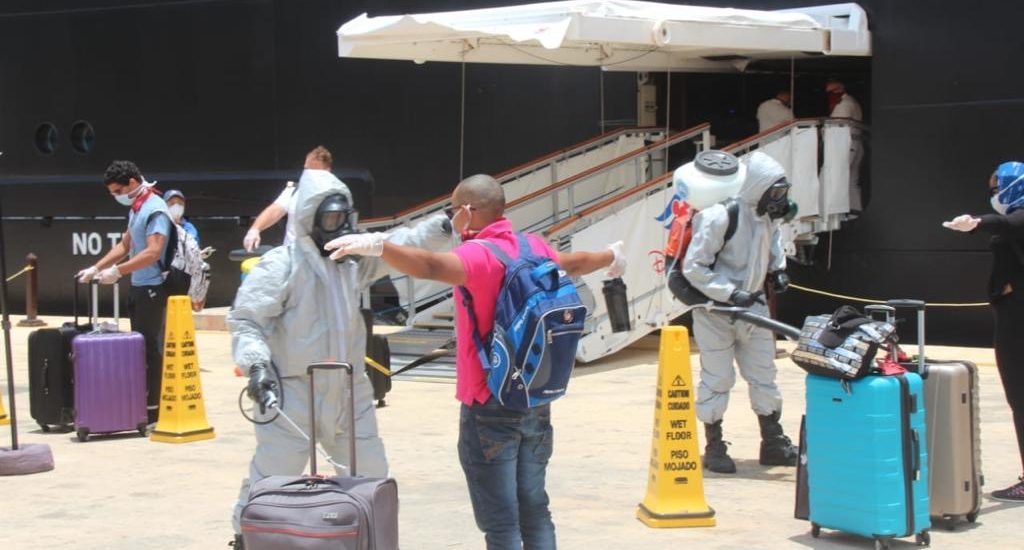 La Romana.- The Dominican Port Authority on Monday completed the reception of Dominican crews who were stranded on cruise ships abroad, with the arrival of 63 sailors without a contagion alert aboard the Disney Magic of the Disney line, at the Port of La Romana.
According to a press release, with the arrival of this group there are a total of 231 Dominicans who arrived through the Port of La Romana, divided into three landings that began on Saturday with the arrival of 131 citizens aboard the Adventure of the Seas of the Royal Caribbean line, while on Sunday about 37 arrived aboard the Carnival Glory.
The initiative is part of the humanitarian assistance actions being carried out by the Dominican Government through the High-Level Commission for the Prevention and Control of COVID-19.