In a month the Dominican Republic will choose a new government and legislators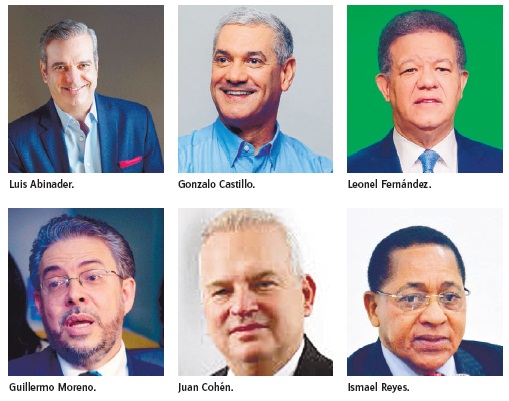 Just 30 days before the Dominicans decide whether to close the political cycle of the Dominican Liberation Party (PLD) at the head of the Executive Power, along with its supremacy in the National Congress or if on the contrary, they prefer to open space for other political organizations that they establish a new correlation of forces and different ways of governing. In this sense, former President Leonel Fernández, presidential candidate for the People's Force, is perceived as the necessary link to achieve electoral success in the first or second round.
The presidential and congressional elections, scheduled for July 5, are a great challenge for a PLD that has 16 consecutive years in power, and for the Modern Revolutionary Party (PRM), whose candidate, Luis Abinader, appears in most of the polls with more advantage than the official Gonzalo Castillo, although without being totally sure of the victory in a first round.
Those elections, which will be held on the aforementioned date due to the spread of the covid-19, have as a prelude to the incidents around the suspended municipal elections of February 16, which were aborted due to the technical flaws that were registered in the automated vote that was used in 18 provinces. An investigation carried out by the OAS determined that the registered failures "are not compatible with an attempt at fraud, and therefore such intent is ruled out."
The JCE is targeted.
The municipal elections, which were subsequently held in March, left the JCE in a difficult position vis-à-vis parties and civil society, which questioned its ability to organize the electoral process. A sea of ​​protests, led by young people in the Plaza de la Bandera, in front of the Central Electoral Board (JCE), generated strong tensions over suspicions of a plan to violate the popular will on the part of the ruling party.
Although the March elections created a respite from the disruptions, since its results were accepted by the participants, now the new challenge is to mount elections abroad, which depends on the decision of the countries that, like the Dominican Republic, adopt restrictions to avoid the spread of covid-19.
Dominicans abroad vote for the president and vice president, and they also choose seven overseas deputies.
Atypical choices. This electoral process is carried out in the midst of a pandemic that has left a high lethality worldwide, and that in the country already has a balance of 18,319 affected and 520 deaths.
To control the contagions, the Government took a series of restrictive and social assistance measures that, for the opposition, have allowed it to use the big spoon of propaganda, while the other parties have limited activities.
So the pandemic imposed a campaign model based on assistance.