By province, percentage of people vaccinated against covid-19 in Dominican Republic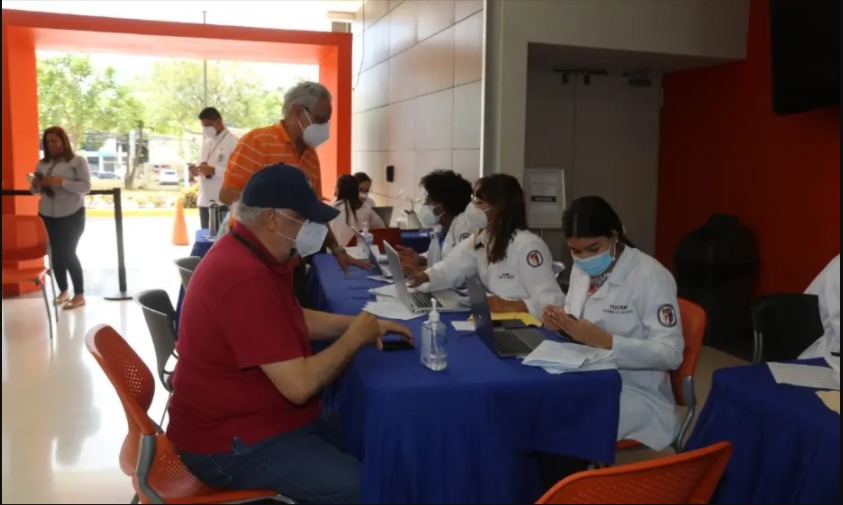 Altagracia, Espaillat, Puerto Plata, Independencia, San Pedro de Macorís, and Gran Santo Domingo are the country's six provinces with the highest percentage of people vaccinated with the second dose against COVID-19.
According to the vaccination report against COVID-19 of Vacúnate RD, the first province that reached the goal of eliminating the curfew is Altagracia. It has 78.6% vaccinated with the two doses, and it continues to work hard to achieve 100% inoculation.
Another province that will not be left behind and is heading towards the finish line is Espaillat, with 59.6%, Puerto Plata with 55.3%, Independencia with 55.2%, San Pedro de Macorís with 54.1%, and Greater Santo Domingo with 53.7%.
On the other hand, it is followed by six more provinces between 51% and 52% of vaccinated; these are: Pedernales, Barahona, la Romana, Sánchez Ramírez, Dajabón and San José de Ocoa.
The province of Montecristi has reached 50% of vaccinated, while Monte Plata and Bahoruco are listed with 49%. However, San Juan and Santiago Rodríguez were reported with 48.6% with the second dose.
Azua, Valverde and Peravia are listed with a percentage of 47%, María Trinidad Sánchez, Hato Mayor, Duarte, Samaná and Hermanas Mirabal are at 45%.
Santiago has reached 44.2%, Seibo 43.8%, Elías Piña 41.8%, Vega 41.2%, and Monsignor Nouel with 41.1% vaccinated;. In comparison, the province with the least amount of vaccinated is San Cristobal, with 39.5% with the second dose.
In decree 419-21, the Dominican government established that the National District and the provinces would be considered for lifting the curfew when 70% of its population has received the second dose of the vaccine against COVID-19.