Covid-19 positivity 4.89; in two days 455 cases and one death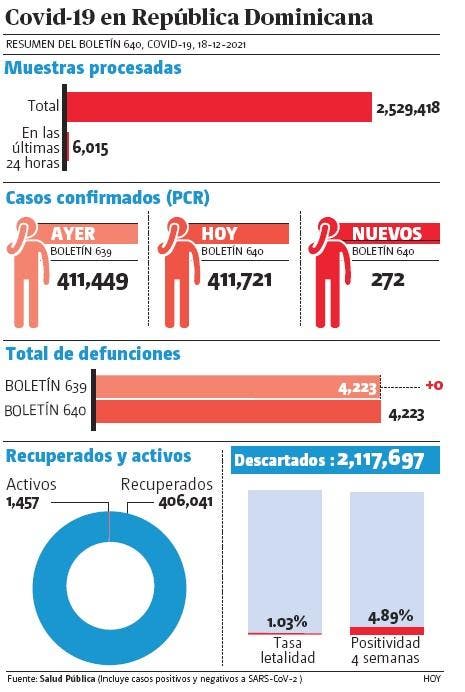 One thousand four hundred fifty-seven patients are active with the disease, of which 244 are in hospitals and 194 are in critical condition.
The positivity of the last four weeks of the covid-19 epidemic remains below 5%, standing yesterday at 4.89% after 455 infections and one death were reported in two days.
Meanwhile, the daily positivity stood at 7.19, a decrease from the previous day when 8.47%. The data correspond to bulletins 639 and 640, including the records for Friday and Saturday.
To date, the number of deaths due to the disease is 4,223, and the lethality rate remains at 1.03%. The total number of confirmed cases is 411,721. Meanwhile, the number of recovered patients is 406,041, and 1,457 are active.
Currently, 244 patients are hospitalized for 11% of the 2,261 patients authorized for covid-19. Likewise, 94 patients are in Intensive Care Units (ICU) for 16% of the 585 beds available. Meanwhile, 79 patients are on ventilators for an occupancy of 17% of the 469 beds available.