"Vaccinated mosquitoes" used to combat dengue fever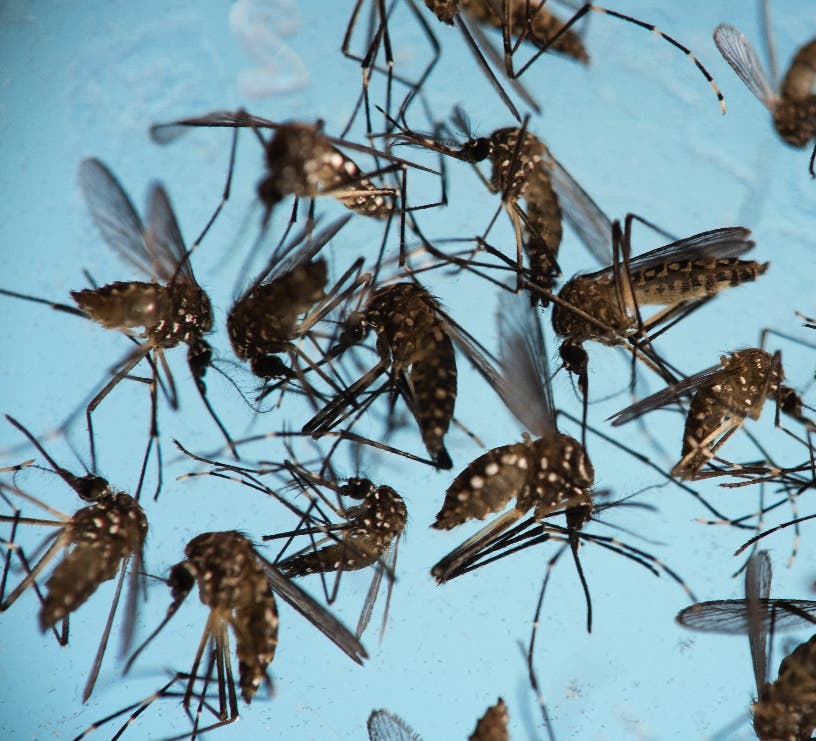 In America, an arduous fight against dengue is being waged.
This experiment was unveiled at yesterday's commemoration of International Dengue Day.
The Americas continue to fight a tough battle to counteract the advance of dengue fever in the region. In addition to measures such as the elimination of mosquito breeding sites and fumigation, an unusual technique has now been added – releasing communities of mosquitoes "vaccinated" with a bacterium via drones in areas with a high incidence of the disease.
The innovative experiment, whose benefits are recognized by health authorities on the occasion of this Friday's commemoration of International Dengue Day, will be developed in September in Cali, Colombia's third largest city, which in 2019 recorded 15,000 cases of dengue, 15% of the total reported in a country where it is estimated that more than 25 million people are at risk of contracting the disease. So far this year, the figure has reached 1881. But how can we understand that the Aedes Aegypti, transmitters of dengue, Zika, and chikungunya, are now in charge of stopping these diseases?
We invite you to read: How is dengue and what to do to take care of it?
Ana María Vélez, the representative of the World Mosquito Program (WMP), makes it simple- "These transmitting mosquitoes, which are released in a controlled manner in areas with a high incidence of dengue, carry a bacterium called Wolbachia, which interrupts their ability to transmit the diseases among people."
Starting in September, WMP, in association with the Cali Health Department, will release – for the first time in America – between 150 and 200 adult mosquitoes carrying the bacteria in different parts of the city through a drone with eight motors and 2 meters long, which, guided by a GPS, will accurately recognize the areas where these 'new' mosquitoes are needed.
Although it will be the first time that drones will be used, this technique of releasing mosquitoes with Wolbachia has already been successfully tested in countries such as Brazil -one of the most affected by dengue-, where the bacteria has achieved significant reductions in the number of cases.
This is due to the fact that it "is transmitted from generation to generation through the maternal line," the expert told Efe.