Massive health operation carried out in the Nueva Barquita sector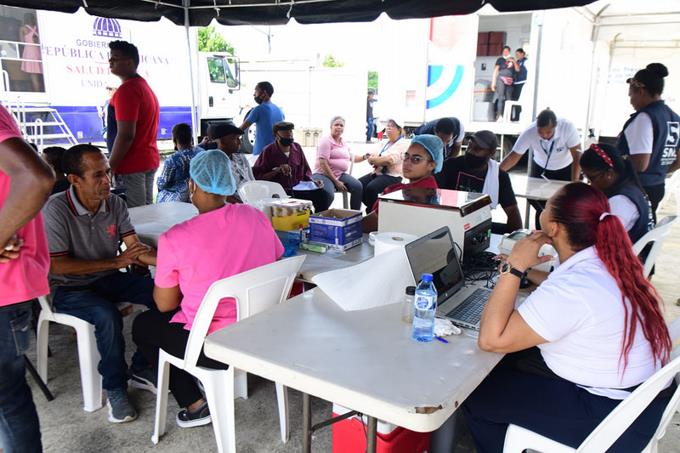 People received consultations and analysis. Leonel Matos
Santo Domingo, DR
With consultations in general medicine, gynecology, dermatology, prostate evaluation, glycemia, pediatrics, and dentistry, the "Ruta de la Salud" arrived at the Fe y Alegría high school in La Nueva Barquita, Santo Domingo Norte.
In coordination with the Health Cabinet, the initiative has been since yesterday and will continue today, offering these services to citizens to promote "a healthy lifestyle."
"The Health Route includes thirty services… to awaken the population and so that people can say 'I think we have to get checked', that they get home and tell their family that they have to go and get checked," expressed the Minister of Public Health, Daniel Rivera.
According to Rivera, in this demarcation, 32% of the people came out with high blood pressure, 69% with diabetes, and 64% were overweight and obese; therefore, the Health Route seeks to help them maintain healthier habits.
As part of this intention, the Ministry carried out a mock walk. It guided how to take care of their diet, consuming mainly fruits and vegetables, drinking enough water, and avoiding the high consumption of salt, sugar, and saturated fats.