The Dominican Republic registers 22,000 strokes each year; 4 thousand deaths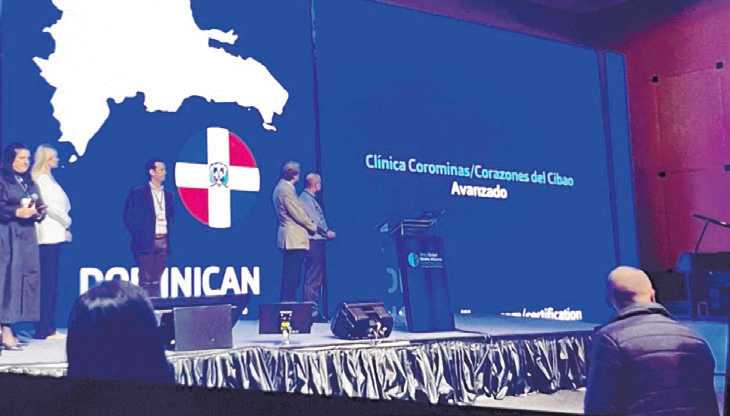 This clinic received the first certification in the Caribbean and DR.
In Santo Domingo, at least ten units are needed to treat cerebral events. Up to 9,000 people may have cerebrovascular accidents in the Cibao region.
In the Dominican Republic, up to 22,000 cerebrovascular events and 4,000 deaths are registered each year, which is why there is a need to increase the number of specialized intervention units. This was stated by Dr. Cosme González Villamán, endovascular neurosurgeon, director of the stroke unit of the Coromina/Corazones del Cibao clinic. Cerebrovascular events are among the three leading causes of death and the first cause of disability.
Relative to developed countries, the Dominican Republic has more cases of cerebrovascular events. Eight years ago, cerebrovascular accidents were the second cause of death and the first reason for disability; after the intervention units were prepared in the United States, they became the fifth cause of death, which is shocking. Until 2015, the only treatment to revascularize a clogged brain artery was the administration of a thrombolytic, said the physician who heads the cerebrovascular events unit at Coromina/Corazones del Cibao. That is a medication to dissolve the thrombus.
Five studies were published simultaneously, allowing patients to be administered the drug to dissolve the thrombus and simultaneously undergo cerebral catheterization. The patient's functional independence doubled from 30% to 60%, said Gonzalez Villaman.
The most frequent cerebrovascular event is the ischemic one when the artery is blocked, and the hemorrhagic one is mainly caused by arterial hypertension.
He said that sclerotic disease and atrial fibrillation are largely responsible for ischemic accidents. The specialist said that arterial hypertension, obesity, sedentary lifestyle, and diabetes predispose to cerebral accidents.
Time
When it comes to the brain, time is of the essence. Patients have a chance of 4.5 hours to reach the specialized unit for thromboembolic treatment. The earlier, the better. The professional recommends educating family members, including minors, who accompany their grandparents to activities like going to the supermarket.
A person with a cerebral accident may feel dizziness; if he/she raises his/her arms, one of them will fall, one side of the face will be numb, or the corner of the mouth will deviate, and he/she/she assures. He points out that there will be weaknesses in the extremities, so health education is very important.
Certified center: The patients attended
Very important
Coromina/Corazones del Cibao captured 2021 about 700 stroke patients; of those, 300 patients were treated, and 33 patients arrived in time to administer the medication.
Coromina/Corazones Cibao received certification for excellent treatment in managing patients with cerebral events.