Joint Brigades of the Electrical Companies Go to the East Region Today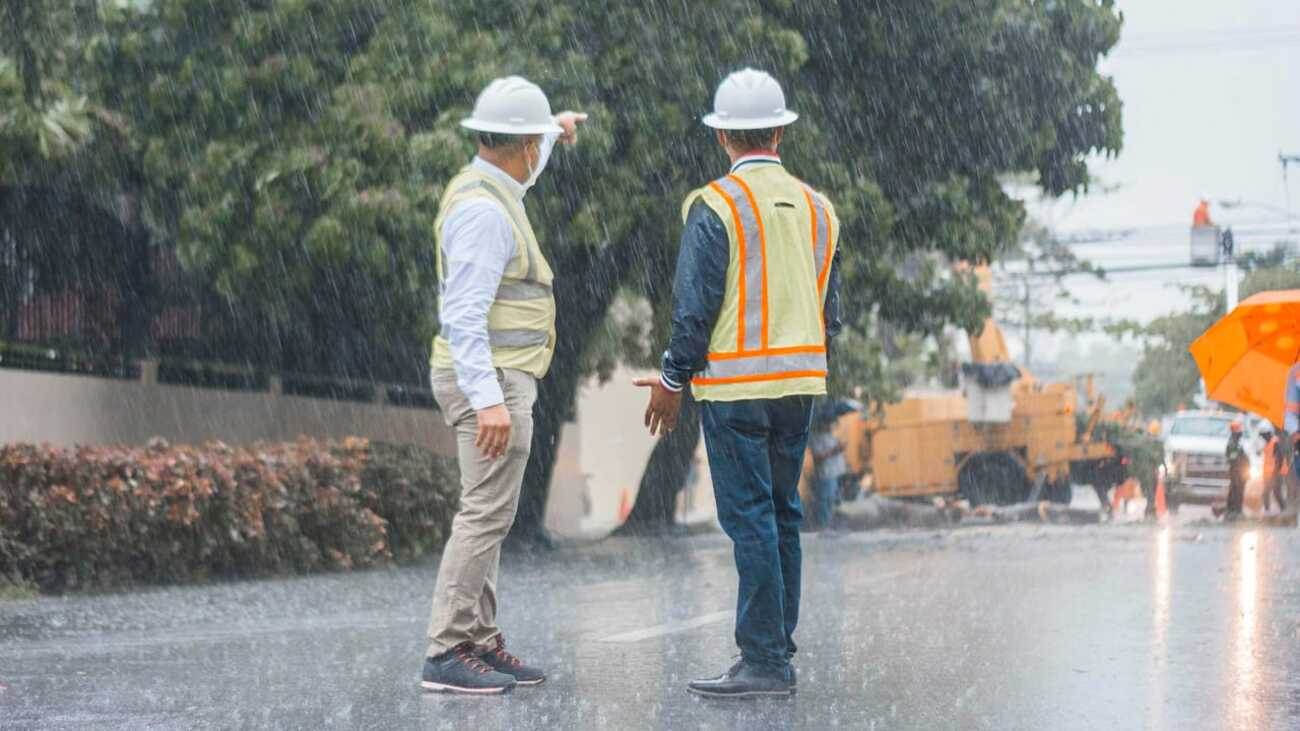 Photo Source: Presidencia Dominicana
A joint brigade of the Electricity Distribution Companies (Edes) will leave today for the East of the country, where a large number of circuits are out of service due to the impact of Hurricane Fiona as it passed through the country.
In a conversation with Listín Diario, the Minister of Energy and Mines, Antonio Almonte, indicated that the hurricane attacked with force in the eastern region of the country after passing through the communities of Higüey, Punta Cana, Miches, El Seibo and Hato Mayor, and by Sabana de la Mar, where it has left a situation that the authorities of the national electricity sector define as "devastating".
The minister reported that the same calamity is occurring in Samaná, particularly in Sánchez.
A large number of circuits are out of service, most of them due to breakdown and others that were taken out of service due to the fall of wires to the ground and thus avoid human losses, Almonte explained.
According to the official, for two days the technical brigades in the East have been reinforced, but given the current situation, they are waiting for the rains and winds to subside to intervene in the area. Early today there will be a massive recovery process in the provinces affected by Hurricane Fiona, where a joint team of all the distributors and the Electric Transmission Company will go, he said. "We will be focused on the recovery of the service in the East zone," he added.
As Hurricane Fiona passed through the country, it  brought a lot of rain, winds and storm surges in the eastern areas and in Samaná. The greatest damage has been in the electrical sector, as reported by the authorities.
According to reports from hoteliers in Samaná, there was no electricity yesterday afternoon, a situation that has been verified since dawn on Monday in the areas of Las Terrenas, Santa Bárbara and Las Galeras where the interruption occurred today, according to explanations of the president of the Association of Hotels and Tourist Companies of Samaná, Juan Bancalari.
Source: Candida Acosta, Listin Diario