Abinader: aid will be for those who need it, regardless of political factions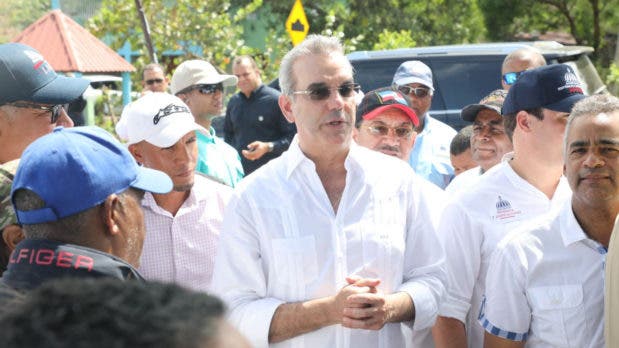 Sabana de la Mar – President Luis Abinader proclaimed upon his arrival here that government aid will reach everyone who needs it regardless of political allegiances.
Arriving this afternoon in Sabana de la Mar, Hato Mayor province, President Abinader reiterated that all the houses affected by Hurricane Fiona would be repaired.
The President made his first stop at one of the houses affected by Fiona last Monday and also took stock of the damages in the agricultural sector.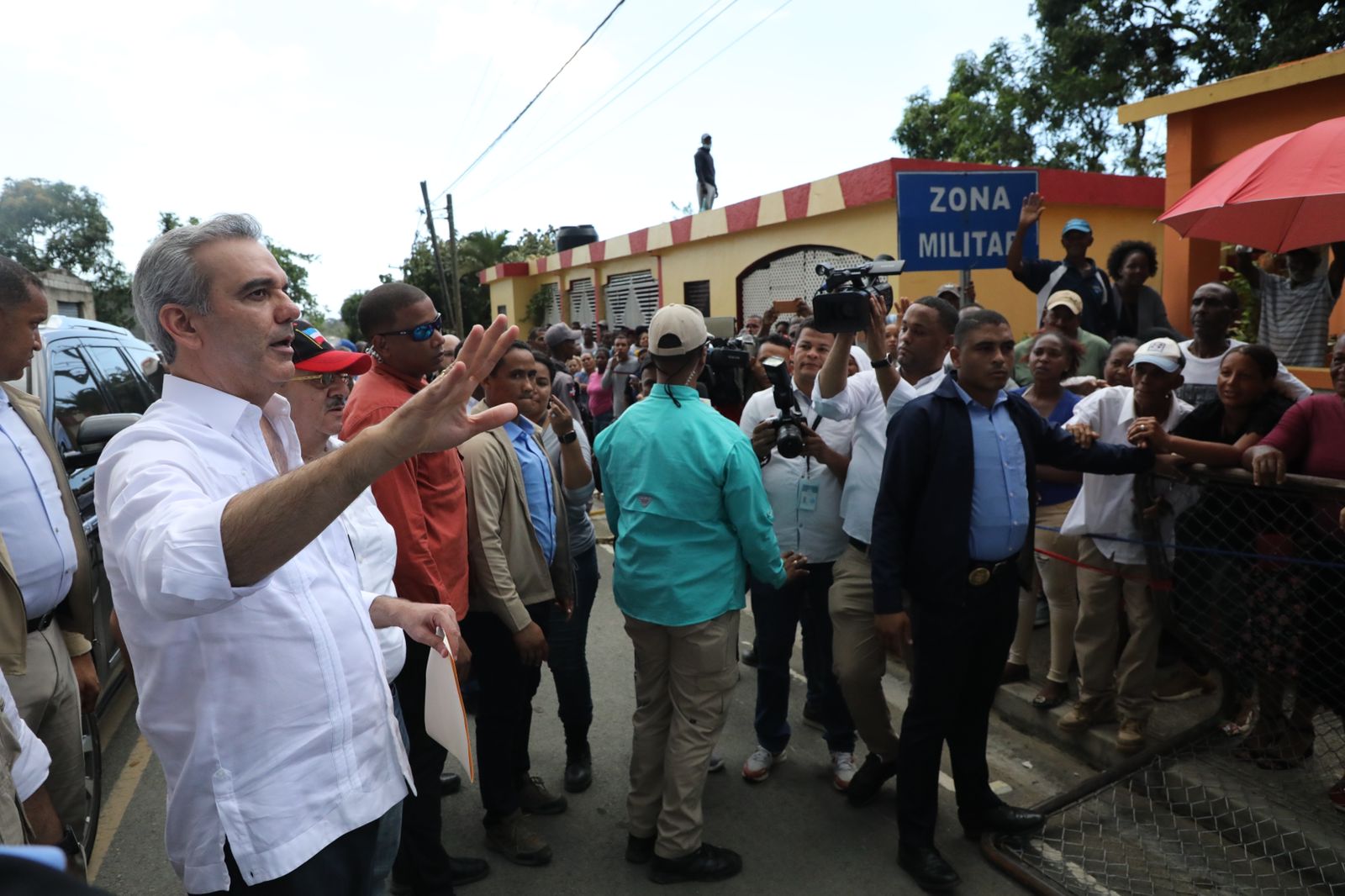 The house is part of 50 that will be completely rebuilt, while another 350 homes impacted in this demarcation will be partially restored.
"Everyone is going to be helped. So do not despair; next week, we will have many more materials and much more personnel working; you can be sure of that."
The President indicated that the authorities continue to deliver materials such as zinc sheets, wood, and nails for houses with minor damages so their owners can repair them.
He also offered the Government's help to recover agricultural plantations such as cocoa, coffee, chinola (passionfruit), banana, rice, and coconut, among other agricultural products.
"We are making the necessary provisions; that is why the Budget Director is accompanying me, because we are doing all this survey, together with the Ministry of Economy, Planning and Development."
The governor of the province of Hato Mayor, Julia Mery Vásquez, reported to President Abinader on the damages and the reconstruction work done to date in the affected areas.
She highlighted the speed with which the authorities of various state institutions have acted, specifying that "Hato Mayor has felt the helping hand of the Government, and we must continue working in that direction to continue recovering."
President Abinader was accompanied by the Minister of the Presidency, Joel Santos; the Minister of Agriculture, Limber Cruz; the Minister of Housing, Carlos Bonilla; Senator Cristóbal Castillo; the administrator of the Agricultural Bank, Fernando Durán; the director of FEDA, Hecmilio Galván; of INESPRE, Iván Hernández; of INFOTEP, Rafael Santos Badía; the deputies Santiago Vilorio and Saury Mota, as well as the mayor Samuel Taveras, among other authorities and officials.