Judge decides today whether to vary imprisonment of Major General Adán Cáceres, main suspect in Coral case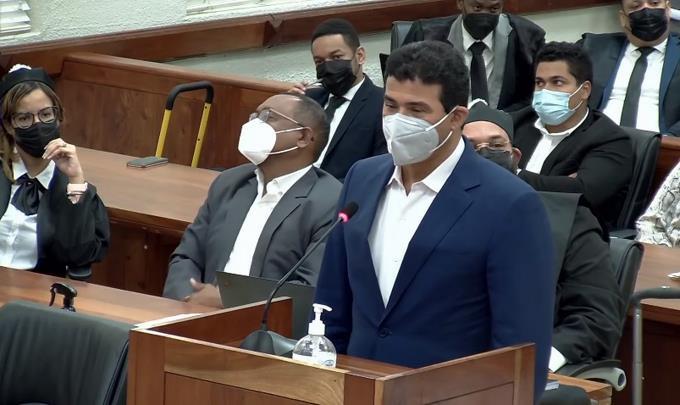 Major General Adan Cáceres.
Santo Domingo, DR
Judge Yanibet Rivas of the Sixth Court of Instruction of the National District will decide this Monday whether to vary the preventive detention of Major General Adán Cáceres Silvestre, the main person implicated in the Coral case.
The magistrate will hear at 10:00 am the review of the coercive measure presented by the defense of the former chief of the Presidential Security Corps (Cusep) in 2012-2020.
Last week the court was scheduled to hear the mandatory review of the coercive measure, but the defense of the accused ceased it, alleging that it had already requested the study of the coercive action.
The accused seeks that the court revokes the decision of Judge Kenya Romero of the Permanent Attention Court, who sent him to the Najayo Correction and Rehabilitation Center for 18 months with others involved in the Coral case.
Also accused in the Coral case are police colonel Rafael Núñez de Aza, former head of the Financial Department of the Presidential Security Corps (CUSEP), Alejandro Montero Cruz, and major Alejandro Girón Jiménez.
Girón Jiménez is under house arrest at a confidential address provided to the court by the Public Prosecutor's Office to protect his safety, as he is the principal witness for the prosecution and a collaborator of the prosecutor's office.
The same judge was also in charge of the Coral 5G case, derived from the investigations of the Coral case, who will have to decide whether to accept a request of the Public Prosecutor's Office seeking the merger of both files for the preliminary trial,
In this case, Generals Juan Carlos Torres Robiou (FARD), Boanerges Reyes Batista (ARD), and Julio Camilo de los Santos Viola (FARD), as well as ARD Captain Franklin Mata Flores and José Manuel Rosario Pirón, are accused.
Likewise, Carlos Lantigua, Alfredo Pichardo, Erasmo Roger Pérez, Jehohanan Lucía Rodríguez, Yehudy Blandesmil Guzmán and Esmeralda Ortega Polanco. Criminal prosecution against César Félix Ramos Ovalle ceases.