After the earthquake, a sinkhole developed in Espaillat Street in Colonial City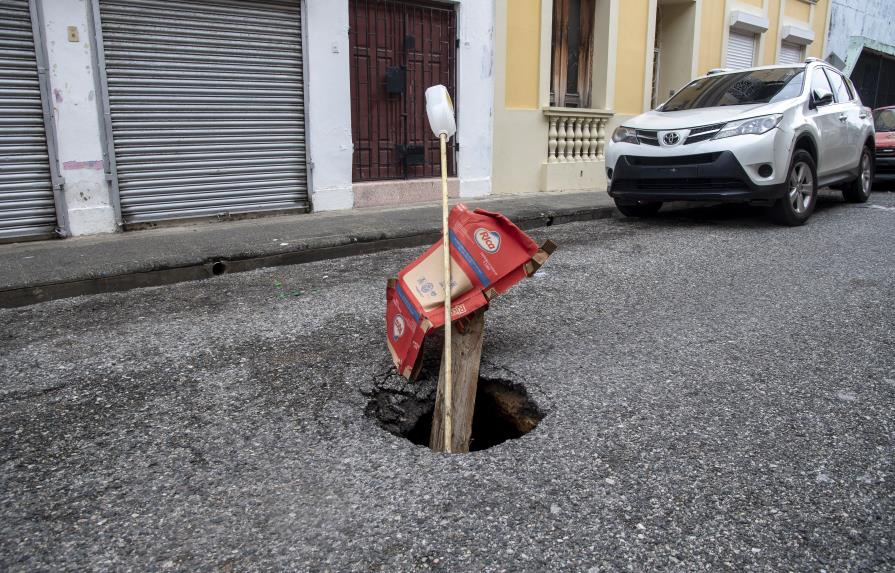 Photo source: Diario Libre
After the earthquake on Saturday that was felt in the Capital and other parts of the country, a sinkhole appeared on Espaillat street in Colonial City, in the National District. Residents told Diario Libre that they noticed a little hole in Espaillat Street between Archbishop Nouel and Billini, notably in front of house 167, after the tremor. The gap is getting bigger and bigger.
The hole has a surface diameter of roughly 30 inches, but beneath that, the clay is displaced, and the internal dimension is hidden by darkness. The vehicles are still moving, and the neighbors worry that a part of the road could collapse. The CAASD and the press were contacted, but they did not respond. That was done around the time of the tremor, and although it was only a small hole, it is now getting larger, according to a neighbor who wished to remain anonymous.
According to what can be observed, the clay washing appears to have caused some water runoff. Other times, sinkholes have developed, as the one in Colonial City that happened in 2018 on Arzobispo Merio street between Francisco Alberto Caamao Deó and José Gabriel Garca.