Two women are hurt as the roof of the Colonial City restaurant La Casa del Ron collapses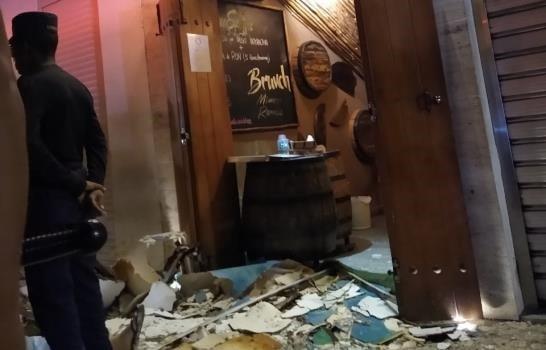 Source Diario Libre
This past Sunday night when two women were walking down the street, a portion of the second-level roof of the Sugarcane restaurant (the House of Rum), located in Colonial City's National District, collapsed on them, injuring them. The National Police identified the injured as 25-year-old Alejandra Tejada and Loyda Lizardo. A section of the National Emergency System 9-1-1 transported both to the Plaza de la Salud hospital. Her state of health is unclear.
The debris, which was dispersed on the pavement along with the young women's bodies, knocked them to the ground as they went down Arzebispo Meriño street.
The police report states that the event happened at about 7:00 p.m. This is all the information available for now.
Source Diario Libre