A baseball player's uncontrolled use of proteins resulted in his death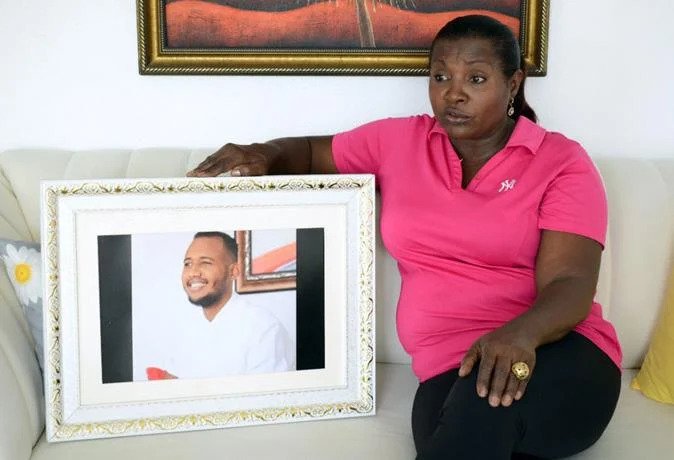 Source: Listin Diario
"Protein was already a part of my son's diet when he developed a protein addiction." Ramona Aquino describes how she lost her child, Luis Angel Ruane Aquino, on August 23, 2021 in the manner described. During her lifetime, her story was on the cover of Listin Diario, because she wanted other young people not to make her mistake, at a time when some were injecting asthma medications and even substances for veterinary use.
The article "muscle on the outside, dynamite on the inside" was published on October 26, 2017, and Johnny's name was used as the pseudonym because he had just started using a dialysis machine and did not want to be the subject of questions and criticism. He was adored and held in high regard by all residents of his Villa Duarte neighborhood until his passing. Luis Angel was raised by his parents, who wanted to shield him and his sister from the environment that surrounded them, between the playground and the basketball court.
He consistently ate protein to improve his athletic performance, but this led to chronic kidney failure that required him to undergo dialysis three times per week for four years. He was 26 years old when he started experiencing high blood pressure in August 2016. "They told me he didn't have much time to live, and I started learning how to take care of him. They told me he didn't have much to live for, and I began to learn how to take care of him and he could last four years, "says Ramona, holding a picture of her son in her right hand.
She also displayed images of him as a young child and from the 2010 signing with the New York Mets. A right arm injury forced him to retire from baseball two years after joining that team, but he used the $26,000 bonus to pay off the remaining balance on his parents' apartment and uphold other obligations. "My son was honest. According to the hairdresser who gave up everything to care for her firstborn, "he didn't smoke or drink, and his life was sports and his family," and was able to live longer "by the mercy of God, the doctors, and the help of so many kind people."
After his aspirations to play baseball were dashed, Luis Angel went on to become well-known in basketball, where he earned the nickname "El Muñeco" and played with the same number as his idol, Lebrón James.