National Police Director says they have higher levels of credibility and confidence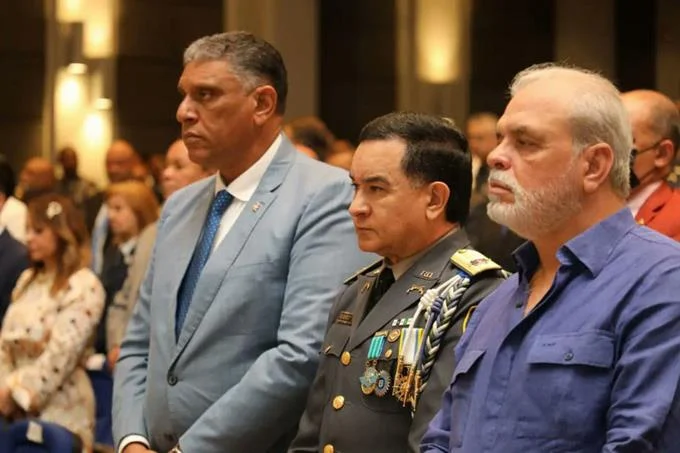 Jesús Vasquez, Eduardo Alberto Then and José Vila.
Santo Domingo
Major General Eduardo Alberto Then, director of the National Police, affirmed yesterday that at this moment, this institution has levels of credibility and trust as never before reached, thanks to the unwavering support of President Luis Abinader.
Alberto Then's words are contained in his message to the country on the occasion of the celebration of St. Jude Thaddeus Day, the patron saint of this institution. He also took the opportunity to thank the citizens for supporting police actions and restoring confidence in the institution of law and order.
Saint Jude Thaddeus
Yesterday, the Police celebrated a series of activities, which included the hoisting of the National and International Flag on the Police premises at the national level, a floral offering at the bust of St. Jude Thaddeus in memory of the police officers fallen in the line of duty, and a mass officiated by Monsignor Santiago Rodríguez Rodríguez, bishop of the Archdiocese of San Pedro de Macorís.
Present at the activity were the Minister of Interior and Police, Jesús Vásquez; Geanilda Vásquez, Minister of State without a portfolio; José Vila del Castillo (Pepe Vila), Executive Commissioner for the Implementation of the Plans, Strategy, and Policy for the Transformation and Professionalization of the Police, as well as members of the institutional high command and special guests.
Alberto Then highlighted the results obtained so far in strengthening the work of transformation and professionalization of the Police, which stems from the vision and mission assumed by President Luis Abinader, made clear from the beginning.