The President presents 100 solar-powered eco-houses to underprivileged families in Azua.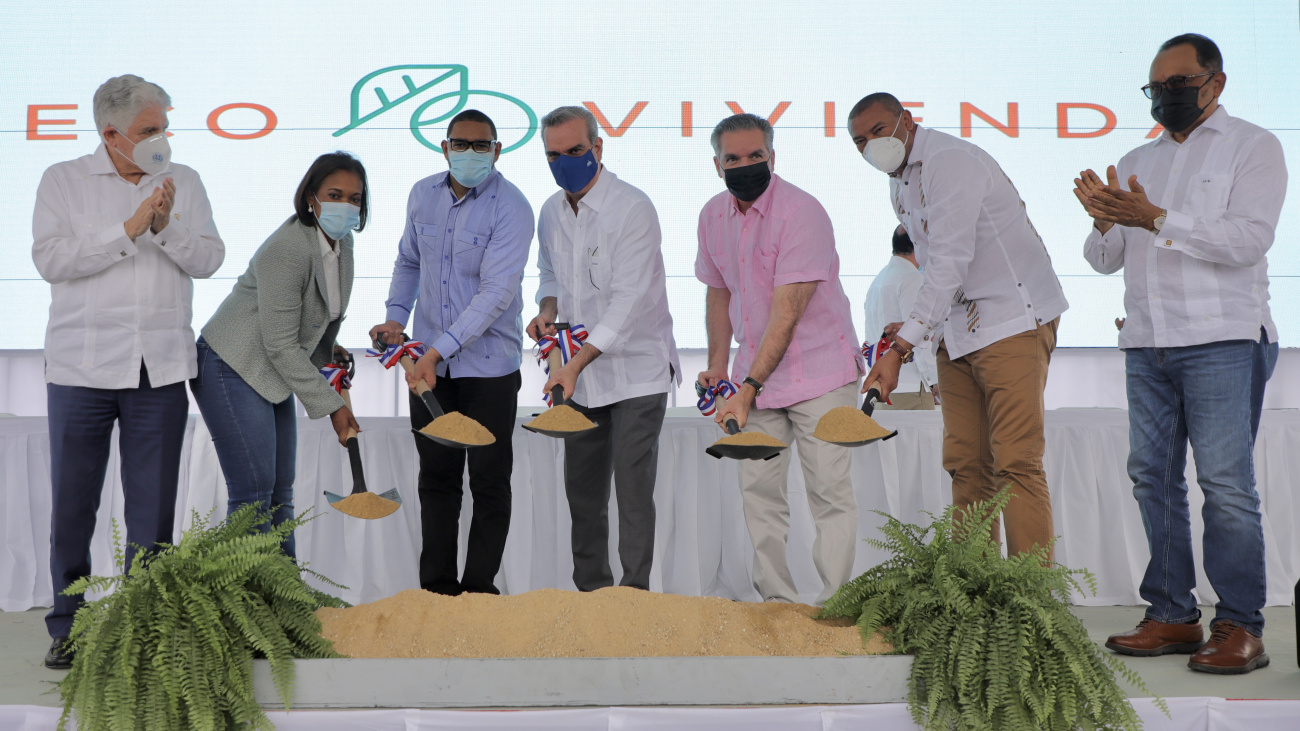 Source: Presidencia de la Republica Dominicana
The Eco-Habitat Angel Dario Ramirez housing project for social inclusion, which consists of 100 houses and will benefit the same number of families living in conditions of extreme poverty in this province, was officially launched by President Luis Abinader in the El Barro Arriba Municipal District of the Azua de Compostela Municipality. Minister Neney Cabrera, in charge of the Directorate of Strategic and Special Projects of the Presidency (Propeep), which oversaw the eco-housing project, was present as the head of state cut the ribbon.
The police station and areas for social and recreational activities will make this community safe and respectable, the president noted during the delivery ceremony. Abinader emphasized the significance of the project, with which the government ensures that it enhances and elevates the standard of living for the 100 beneficiary families, who reside in modest homes and endure extreme destitution.
He insisted that the initiative is a component of his social inclusion program in support of Dominicans who require the most support and assistance from the government. According to the president, these homes are also being constructed in other provinces of the nation with the intention of fostering an environmentally friendly way of life. He also acknowledged Propeep and Minister Cabrera's efforts in building the houses, which he believed should serve as a model for other communities where they will be built.
After promising that his administration would continue to work for the good of all Dominicans, Abinader said, "I congratulate all the beneficiaries of these houses, which is an act of justice and where families can live with more peace of mind and a better quality of life."