Abinader cancels trip to the interior and calls a meeting due to rains in Santo Domingo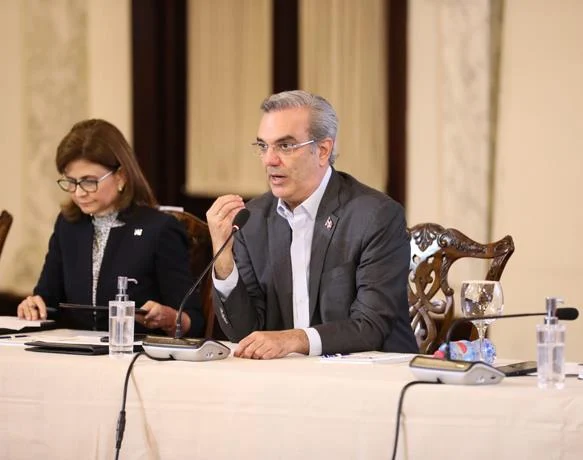 President Luis Abinader at the National Palace. Photo: Archive.
Santo Domingo
President Luis Abinader suspended the activities scheduled for this Saturday, November 5, in the provinces of La Vega, Monseñor Nouel, and Duarte, due to the collapse of Santo Domingo after heavy rains.
Likewise, the President summoned ministers and general directors for 9:00 a.m. at the National Palace to coordinate relief actions for those affected by the rains.
In immediate response to the situation, the central government, represented by the Administrative Minister of the Presidency, José Ignacio Paliza; together with the Mayor's Office of the National District, represented by Carolina Mejía, and relief agencies, represented by the director of the National Meteorological Office (Onamet), Gloria Ceballos; and by the Emergency Operations Center (COE), General (R), Juan Manuel Méndez, are already working to help the population.
According to information provided by the National Meteorological Office, the rains will continue during the course of this Saturday.