Another 26 packages of cocaine seized from a former Dominican military member in Barahona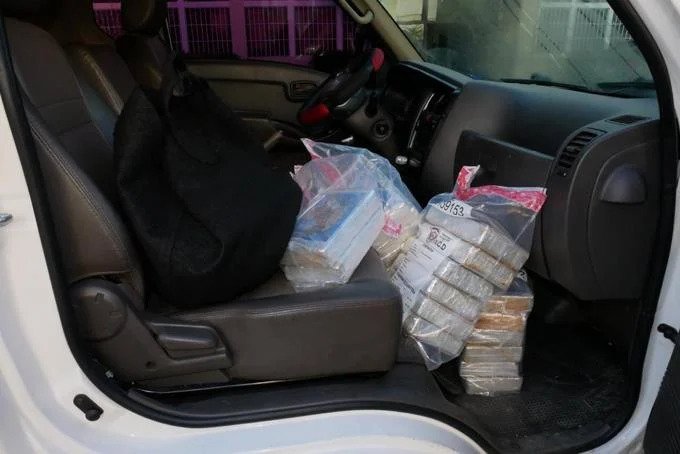 Source: Listin Diario
Following the Army of the Dominican Republic's arrest of a former police officer carrying more than 16 kilos of cocaine in the Barahona province last week, the National Directorate for Drug Control (DNCD) discovered an additional 26 packages of suspected cocaine concealed in a vehicle. The police reported that they searched a gray 2016 Ford Explorer jeep with teams and agents after receiving a court order to do so. While searching the vehicle, they discovered a hidden compartment (cove) on the dashboard, where they found 26 packages of the drug.
It is recalled that military personnel in the aforementioned vehicle ambushed Roydel Alexander Medina Baez, a former member of the National Police, after discovering 16.48 kilograms of cocaine concealed in the back seat.
The Public Ministry now has a total of 42 packages that were seized from inside the car, along with other evidence seized at the time of the defendant's arrest and a nine-millimeter pistol bearing the "Sig Sauer" brand.